Ordia Akelo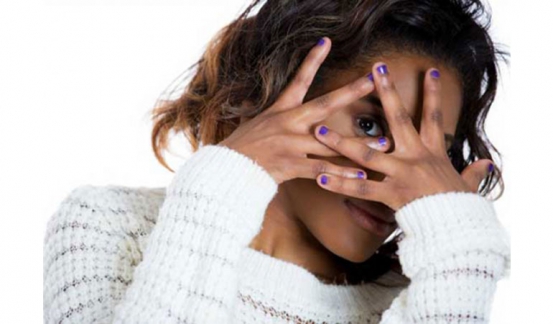 Shame can make the toughest of persons hang their heads and curl inwardly in a bid to save face. It comes as the most ready reflex when we are caught pants down indulging in our many guilty pleasures; admittedly there is nothing more vulnerable than a lady with a look of shame on her face.
While some ladies will face it and tell you some things and instances they are ashamed of, others would rather keep the lid shut on it all, and pray silently that you never find out. To make it easy for both parties, here is a list of common things that when mentioned will make the ladies faces drain their color.
Self-pleasure
Yes, I said it. In a fleeting moment of time, ladies may have had their own five minutes or more, of pleasure and not necessarily with anyone.
Ask any lady in broad daylight if she flips her bean, she will most definitely add some color on the cheeks and with a shy look tell you no. Unless she is your girlfriend she may admit to it although, with her head bowed.
Adult movies
Let's talk X Rated movies shall we. One day try to leave a lady in an empty room with your computer and intentionally open a porn site. She is most likely to give in to the desire to see some action. We may not like it but we sure can't turn a blind eye from it sometimes.
Our fantasies
While we may not necessarily scream William Levy's name in the throes of passion, it does not mean we do not think about him.
Naturally, we are wired for size, strength and speed, and if anything masculine has those qualities, we most certainly will think about it. Sometimes, more than we probably should.
The fact that we think about sex just as much as you do
Men boast of having more space in their brains for sex. Scientifically I hear men can't go five minutes without thinking about it. Men in the house, please clarify.
Truth is we also have our moments when all we think about is sex. The positions, our past boyfriends, how X was much better than Y, how to do it best next time. In fact, before we go for a date where we know there will be some action, it is all we can think about.
Body insecurity
Very few ladies can exude the confidence of Kim Kardashian and expose their bare skin to the public.
Even though you keep on chiming on over how her body is hot and her face is the most pretty since the Queen of Sheba, there is that one body part she is insecure about.
Flabby arms, acne, tiny calves, big nose, overbearing foreheads, tiny or huge breasts you name it. All efforts in a girls life go towards making those parts less known.
Why do you think she wears a certain hairstyle most, overdresses one part of her body to much or puts on cakes of make up?
If it were possible we would hide them from the light of day, but there is a reason our dear Lord created us this way, so that we acknowledge we are perfect in our imperfections.