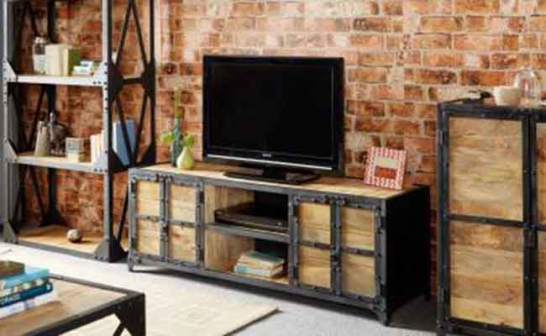 Some people might argue that modern entertainment options are phasing out the television but the television remains a significant item of interior decor.
Most living rooms are centered on the television; it is suffice to say the television is a focal point in many homes. Media cabinets, also known as TV cabinets, TV stands or entertainment cabinets come in different styles to hide your entertainment devices while working in your design theme.
TV cabinets come in a wide range of styles and materials so it is important to think about the style of the living or entertainment room and the type of furniture you already have in the room. Here are different types of media cabinets to incorporate in your decor.
The floating media cabinet
Floating media cabinets are best for small living rooms. They provide an unobtrusive and sleek look to any room. You will maximize on vertical space with a floating media cabinet. This type of cabinet pairs well with contemporary style and minimalist furniture.
Cantilever TV cabinets
This type of cabinet comes with a bracket attached so you mount the TV on the cabinet as opposed to on the wall. The biggest drawback for this cabinet is it lacks the ability to hide cords and wires. Cantilever cabinets pair well with a variety of furniture depending on what style the base of the cabinet has.
Industrial TV cabinets
Think metal, studs and nail head with a dose of wood. These cabinets offer a bit of both worlds since they are made from metal plus wood. They work seamlessly in an industrial themed room. Most furniture styles will pair well with industrial TV cabinets.
TV cabinet with audio towers
This cabinet is characterized by a middle low profile TV cabinet flanked by two taller cabinets on either side. These are used to store speakers and other entertainment devices. These types of cabinets work well with transitional and traditional types of furniture.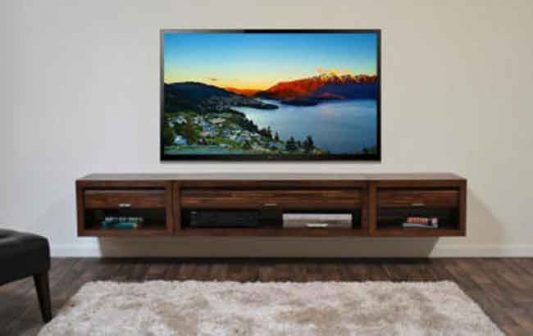 The open TV cabinet
This type of cabinet is open all round. You can see through to the wall with this type. Since it is open, this cabinet will not hide your wires and cords, which will result a messy look. It pairs well with mid-century modern, contemporary and modern furniture styles.
The hutch
The hutch stacks up two cabinets horizontally. A TV hutch leaves room for the television in the center flanking vertical shelving on either side of the television. The bottom part provides storage for other entertainment devices and albums. This type of cabinet pairs well with traditional type of furniture. It looks superb in a shabby chic or country style theme.
The cabinet
Characterized by closed cabinet doors and drawers, the cabinet media cabinet will allow you to close the doors and disguise your television altogether. This style of media storage pairs well with antique and Victorian furniture.
For More of This Stories Subscribe to the Standard Epaper to get a copy of Eve Woman in the Standard
The console TV Cabinet
This type of cabinet comes in a rectangular style that resembles a console. It works seamlessly with all design and furniture themes.
The entertainment center
This type of cabinet is expansive and covers the entire wall. This usually comes built in the wall for sturdiness. It can work into transitional homes with modern furniture.
Do not miss out on the latest news. Join the Eve Digital Telegram channel HERE.