The Mirror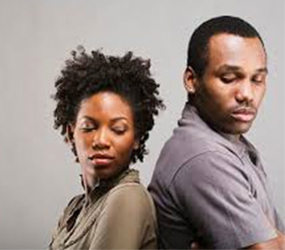 ALSO READ: Confessions: I have a great career but I am lonely, where do I start?
The number of marriages dropped in 2013, possibly as couples avoided marrying in an "unlucky" year.
This decline ends the steady rise recorded between the recent low in 2009 (232,443 marriages) and a peak in 2012.
Statistician Elizabeth McLaren, from the Office for National Statistics (ONS), said: "Fewer people got married in
England and Wales in 2013, the first decrease in marriages since 2009.
"The fall could indicate the continuation of the long-term decline in marriages since 1972 or could be due to couples choosing to postpone their marriage to avoid the number 13 which is perceived as unlucky by many cultures."
GettyBrideIt is thought people were avoiding getting married in an "unlucky" year
ALSO READ: Men only: Common relationship myths derailing women
The ONS said the long-term decline in marriages and marriage rates between 1972 and 2009 is a likely consequence of increasing numbers of men and women delaying marriage, or couples choosing to cohabit rather than marry, either as a precursor to marriage or as an alternative.
Factors which may have influenced the increase in marriages and the overall increase in marriage rates between 2010 and 2012 are the improving economic climate meaning marriages delayed for financial reasons could go ahead.
Also more couples choosing to get married in the UK rather than abroad, and there was an increasing number of couples who live together choosing to wed.
Civil ceremonies accounted for 72% of all marriages in 2013.
Religious ceremonies decreased by 14% while civil ceremonies declined by 6% in 2013, compared with 2012.
Getty ImagesBride and Groom Walking Down the AisleReligious ceremonies have decreased by 14%
Over three-quarters of brides and grooms marrying in 2013 were marrying for the first time.
ALSO READ: Two suspects arrested as police rescue girls forced into early marriage
In 2013, 77% of brides and 76% of grooms were marrying for the first time.
More than two-thirds (67%) of marriages were the first marriage for both partners.
Remarriages for both parties accounted for 15% of all marriages.
The remaining marriages were to couples where only one partner had been previously married.
The percentage of marriages which are the first marriage for both partners has increased steadily from a recent low of 58% in 2000.
GettyBride and groom holding handsRemarriages accounted for 15% of all weddings
In contrast, remarriages for both have decreased steadily from a recent high of 19% recorded between 1995 and 2000.
Those aged 65 and over were more likely to marry in 2013 compared with 2003, with the greatest increase among women.
Since 2003, there has been a 33% increase in the marriage rate for women aged 65 and over.
This compares with a 2% rise for men aged 65 and over. At all other ages, marriage rates have generally declined or fluctuated.
Over the last decade, men and women aged under 20 have recorded the largest percentage decrease in marriage rates (62% for men and 67% for women).
The average (mean) age for men marrying in 2013 was 36.7 years, while for women it was 34.3 years.
This represents a slight increase compared with 2012 (36.5 years for men and 34.0 years for women) and continues the overall rise recorded since the 1970s.
The percentage of men and women who have ever married has been declining over recent decades along with the percentage of men and women who have ever remarried.