VIVERE NANDIEMO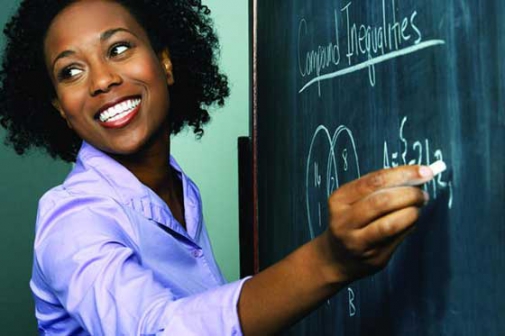 When I was young, I always wanted to become a teacher. This desire was partly aroused in me by my mother who nicknamed me headmaster—after the envious headmaster of the local primary school that I would later join.
My mother always said we looked alike. In all my primary and secondary school years, I always envied my teachers, not for what they owned, but for the mere fact they wielded immense knowledge and that I looked up to them for my future.
My teachers were perfect examples of all that was good: honesty, integrity, hard work and commitment; the virtues I endeavored to imbibe from them.
Fast forward to my college years — I took up teaching as a course — I held my lecturers in high esteem and always tried to emulate their intellectual traits. As I proudly graduated from Kenyatta University, I was full of optimism and zeal to face the all-important but often challenging task of positively changing the lives of those entrusted to my care — the ultimate role of an educator.
Indeed, someone who said that teaching is a noble profession did not lie to us. However, one has to realise that this nobility is not all about money or the wealth that one is expected to gain from it. This nobility lies in the realisation that a teacher is a moulder of lives.
I always feel honoured to positively transform the lives of the girls under my tutelage in the remote region of Kuria East. I regale in the fact that I am the knight in their shinning armour; the one to light up their way.
Of course being a teacher comes with myriad challenges. Key among them include meagre salaries and the incessant clamour for better pay, increased juvenile delinquency in schools just to mention but a few.
Recently, I was taken aback by the level of public ridicule teachers were subjected to as a result of the recent strike. I kept asking myself where our country is headed when teachers feel utterly disrespected and demoralized. Apparently, these issues make teaching less admirable to many.
However there is a hidden joy in being a teacher. In spite the vicissitudes that go with it, I continue to derive my personal satisfaction in being at the center of the lives of these learners. I love the interaction and the learner's rapt attention, which often places me at the centre of their world making me feel alive.
I always strive to emulate Jesus, the great teacher. Every day as I retire to my house, I always ponder of whether I have been of great impact to my students on that day. Sometime I wish all of us in the teaching profession would think the same way.
I strive to do my work conscientiously not only to enable that girl at Sakuri Girls', where I teach, to pass the exams but also to mould an all-round individual out of her...an individual well equipped with the right knowledge and skills to enable her fit in the society.
Above all, I take it upon myself to create a morally-upright individual who can be relied upon to take our nation to the next level. I also strive to be a role model. While at this, I am always mindful of the fact that a learner's mind in like freshly cemented floor; anything that drops on it leaves a mark.
It is my conviction that a teacher worth his/her mettle should work towards leaving a long-lasting positive mark on the lives of their learners. For this is what we are called to do.
And as Alexander the great once said, 'I am indebted to my father for living, but to my teacher for living well'. It is my belief that our country will be better place if the teacher is proud of his/her profession and continues to do his/her noble duty well.
Send your reflections to