Residents of West Pokot and Turkana counties living along the conflict-prone Turkwel border are finally enjoying peace after leaders struck a peace deal.
With the return to normalcy, a number of potential investors have expressed interest in venturing into businesses along the border.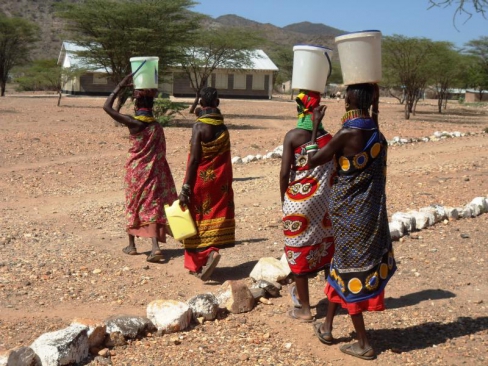 Local administrators have attributed the return to normalcy to peace searching efforts by community elders, political and religious leaders who toured the counties preaching peace.
Korpu location Chief Joseph Korkimul said residents living along the Turkwel border have been able to attend to their pastoral and other chores in the recent past without fear of attacks that were previously frequent.
"We are glad that the constant attacks along the border have subsided and residents can embark on their normal chores, and we pray that the peace prevails," he said.
Mr Korkimul attributed the current stability in development matters to the collective efforts made by leaders from the pastoral counties of the North Rift region.
Share pasture
He pointed out that a number of elders from the two communities, Pokot and Turkana, which have been constantly fighting each other agreed to share common resources, noting that the agreement had yielded to the peaceful coexistence.
"Elders from the two communities agreed to share pasture and to graze their animals together as a sign of unity and to promote peaceful co-existence," he added.
Areas along the border, including Sarmach, Ombolion, Keses, Lorokon, Turkwel junction and Kainuk were previously prone to attacks by bandits and cattle rustlers. The raids often led to loss of lives and property.
While hostilities among the two communities caused frequent attacks and counter attacks, armed youths also took advantage of the situation to rob motorists plying the Lodwar-Kapenguria.
Areas between Marich Pass in West Pokot and Kainuk in Turkana were the most affected with armed bandits attacking unsuspecting motorists.
However, the deployment of more police camps and increased security patrols in the region have born fruits.
Related Topics