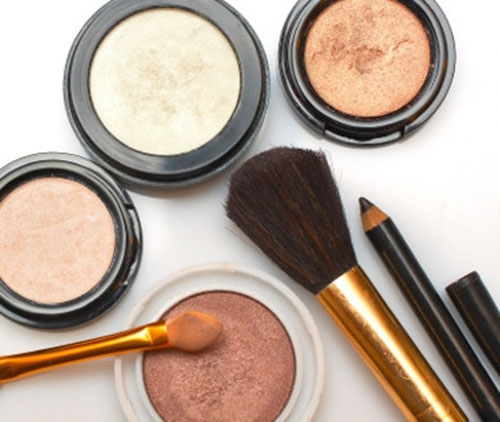 How to create your own make-up
ALSO READ: Easy recipe: Tuna ratatouille
Homemade Makeup Recipes
Women today are becoming increasingly health-conscious. According to global watchdog the David Suzuki foundation, there are over 12 different toxic ingredients regularly found in professional makeup brands. These include ingredients such as formaldehyde-releasing preservatives, coal tar dyes, potential endocrine (hormone) disruptors and reportedly carcinogenic petroleum derivatives. To counteract this issue, a number of women have taken their cosmetic health into their hands. They head to their kitchen laboratories, determined to create their own safe beauty concoctions that will help, rather than harm their skin, while enhancing their beauty. Would you like to try? It is quite simple – Here are three basic DIY makeup products you can make at home:
1) Homemade foundation powder
Similar to genuine mineral makeup, which is touted to heal the skin rather than harm it, this easy-to-use foundation powder contains minerals, which help smooth and detoxify the skin. The advantage is you can customize your shade and it costs a fraction of the brands you would buy in the shops.
Ingredients
Arrowroot flour
Good quality cocoa powder
ALSO READ: Tips for cooking the perfect African porridge
Ground cinnamon
Ground ginger
Ground nutmeg
Ground turmeric (optional – for golden complexions)
Bentonite clay ( good for oily complexions)
A few drops vitamin E (natural preservative)
A few drops lavender (antibacterial and for scent)
ALSO READ: #EasyRecipe: How to make tasty mahambri
Mix all the finely ground powdered ingredients and add the oils last. Store in an airtight container, preferably glass or metal. Use a large powder brush or kabuki brush to apply.
2) Homemade blush
For More of This Stories Subscribe to the Standard Epaper to get a copy of Eve Woman in the Standard
For a healthy glow without the harmful laundry list of ingredients, here is how to make your own rosy-cheeked blush. Customize it by tweaking the ingredient amounts until you get your preferred shade.
Ingredients:
2 tbsp. Beet root powder (finely ground in a spice grinder coffee grinder)
1 tsp. Arrowroot powder ( Check healthy U or Kirinyaga flour mills for stock)
2 tbsp.Ground nutmeg
1 tsp. Ground ginger
1 tbsp. Ground cinnamon
3 or 4 drops Lavender essential oil
Mix all ingredients in a glass container, adding the essential oils last.
3) Homemade Mascara
2 tsp. coconut oil ?4 tsp. aloe vera gel ?1/2 – 1 tsp. grated bees wax?1 – 2 capsules of activated (for black) or cocoa powder (for brown)?a clean mascara container
1. Put coconut oil, aloe vera gel, and grated bees wax in a small saucepan over low heat. Stir until beeswax is completely melted.
2. Open 1 – 2 capsules of activated charcoal (depending on desired color, about 1/4 – 1/2 tsp.) and pour into oil mixture. Stir until completely incorporated. Remove from heat.
3. Pour into a small plastic bag, pushing the mixture down to one corner. Then cut a very small hole in the opposite corner of the bag.
4. Place the end of the food bag or plastic bag with a hole into the mouth of an empty mascara container. Squeeze gently until full. Close tightly. If you live in a very hot temperature, add more beeswax for hold. If you live in a colder climate, the proportions listed above are fine, as the coconut will give more hold.
Do not miss out on the latest news. Join the Eve Digital Telegram channel HERE.