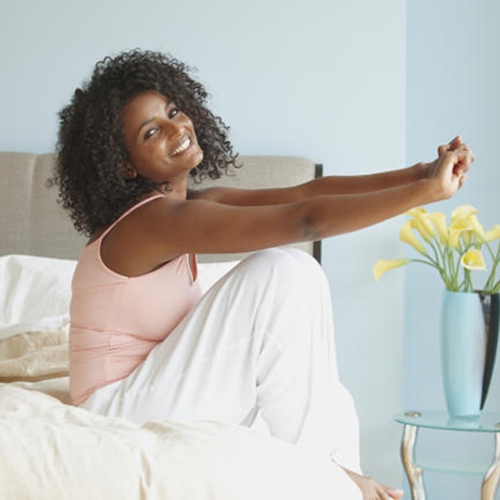 7 ways to keep your hands looking young
ALSO READ: Mother of two's 50th birthday photo-shoot takes internet by storm
We spend so much time taking care of our faces, and we sometimes forget to take care of our hands. After your eyes, the hands are the second place to show signs of aging. Our hands are exposed to extreme temperatures in the sun and when cooking, and get a lot of wear and tear from touching water and doing chores. The skin on the back of your hands is much thinner therefore your hands age much faster than your face. Here are some tips on how to keep your hardest working parts smooth, soft, and youthful for years to come.
1. Moisturize
Moisturize often and keep a tube of hand cream or any lotion in your handbag. The skin on our hands gets drier over time and after the age of 30, your hands need more attention. Always moisturize after washing, and use lukewarm rather than hot water when washing. At bedtime, use a rich, hydrating cream.
2. Protect your hands from the sun
To prevent lines, spots, and skin cancer, use sunscreen daily when going outdoors. Choose a hand cream with an SPF of at least 15. The sun's UV rays break down collagen and elastin in the skin which leads to ageing and wrinkles.
3. Manicures help to pamper your hands and nourish your nails, while keeping your hands neat and clean. Have regular manicures but take a break once in a while from applying nail polish. This will allow your nails to breathe. Take care of your nails by not biting them or using them as tools. The hand massage given during the manicure increases blood flow to the skin thereby tightening it.
4. Exfoliate
ALSO READ: Imperfectly perfect: Ava Clarke taking internet by storm with her stunning beauty
Treat rough skin with a scrub of olive oil and sugar. Olive oil is an excellent moisturizer as it is a source of fatty acids, while the sugar exfoliates rough patches. This scrub gets rid of dead skin and brightens your hands.
5. Wear gloves
In cold weather, cold air can deplete the hands of moisture. Gloves protect the hands from the cold and from drying. Protect your hands when washing and cleaning. Dish washing soaps and household cleaners are harsh on the hands as they strip away natural moisture.
6. Protect hands during gel manicures
Gel manicures leave your nails looking flawless for at least two weeks. However, the ultra violet light used to dry gel nails, is extremely drying to the hands. Frequent gel applications can lead to extreme dryness thereby ageing the hands. To protect your hands during UV nail sessions, use gloves with the fingertips snipped off.
7. Avoid harsh soaps
Use a natural soap to wash your hands as soaps with fragrances can dry out your hands. Remember, your hands deserve the care that you give to other parts of your body. Pamper your hands by moisturizing them and protecting them.
ALSO READ: How to clean your makeup sponge
Do not miss out on the latest news. Join the Eve Digital Telegram channel HERE.