Beryl Wanga Itindi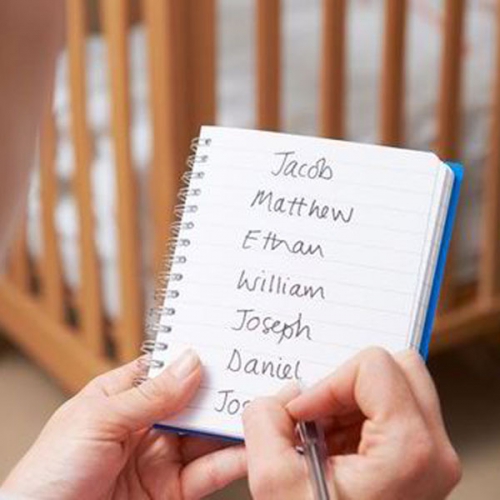 What's in a baby name?
ALSO READ: 'My babysitter quit after she read my private texts to my husband'
Most couples always look forward to the birth of their new born, everything always put in order before the little one's arrival. There is no argument about the baby's attire because of the baby's sex anyway. Basically, almost everything is put in place with no much back and forth. There is, however, one issue that pops up on the arrival of the baby; its name. Although most couples always settle on a name in advance, I have experienced some who even end up coming back home from the hospital with a nameless baby all because they could not agree on a name.
It is always an uphill task when one baby is expected yet those expecting it have more than ten names to settle on. It was easier during our forefather's days when a child could just be named after an ancestor or a relative. It was even better because once a relative was settled on, then the child would bear both or all names of the person they were being named after.
These days, most people do not want to name their children after any relative. Parents have turned to Google to find names of their young ones, sometimes naming them after things or people they have no idea about. All they do is Google a name, fall in love with it and settle on it. As easy as it may sound, this has caused rifts in families. Rarely do both parents settle for the same name. No parent is always ready as well to let the name of their choice be the child's second name. Everyone wants their choice to be the child's first name.
It gets even worse when you have pressure from one relative to name the baby after them. In this era, it is almost impossible to find a baby with an 'ordinary' name. By 'ordinary' names, I mean those names that were common during our days, names that one could recognize and pronounce at a glance. These days, people give children names they can barely pronounce. They first pronounce their names correctly in primary school. They call is being digitalized.
Our parents' names are going into extinction right before our eyes. Our parents and grandparents find it difficult to pronounce their grandchildren's names thus settling for a name they hoped the child would have been given. Once they identify an easier name, mostly of a relative they believe lives in the child, they will stick to calling the child that name even if the parent rebels. It beats logic when one expects a 70-year-old to pronounce the name Laqueesha, which is never followed by a local tribal name but an equally Googled name, Laqueesha Sinquair.
Most kindergarten teachers are these days having a hard time pronouncing their students' names. Our parents have so far given up in expecting our children to be named after them. We no longer name children according to the time of their birth, a relative or the season of their birth. Every parent wants a unique name that no one else has. I am probably the only one planning to name my baby after my mother, even if it turns out to be a boy! That is how unique I have decided to be. At this rate, my baby might just be the only one in his class with an ordinary name.
I ask again, what's in a name?
ALSO READ: Childcare tips on returning to work after maternity leave