Home
/
My Man
From Sh40 a day casual job to Member of Parliament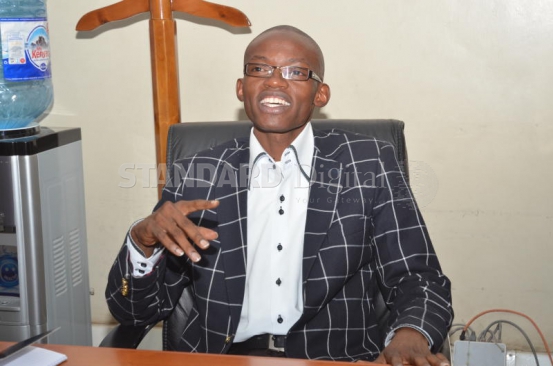 At 26, Silvance Onyango Osele is Kenya's youngest Member of Parliament. He talks to MAUREEN AKINYI about the hurdles he jumped to get there.
Who is Silvance Osele?
I am a Christian leader and a lawyer from a very humble background. I am full of vision and I respect people's rights and freedoms. I went to a remote primary school called Got Rateng, in Rachuonyo District, Nyanza where I transited to the Moi Forces Academy before joining the University of Nairobi. I come from a large family and, therefore, was faced with the obvious financial difficulties.
How did you end up in the slums?
I did all manner of menial jobs to survive. After college, I was employed in a 'kinyozi' in Mathare slums, Nairobi, where I earned Sh40 a day. I would spend Sh20 on fare and save Sh20 for my meals. I did this for several months until I landed my first job as a legal assistant with the Union of Hotels. I also did some work with the Kenya National Commission for Human Rights.
Did you find any inspiration working with the needy?
Because of my association with slum dwellers when I worked at the 'kinyozi', I felt the need to set up an organisation that would empower them. I founded the Slum Dwellers Association of Kenya and through it, we mentored many youths.
Where did the inspiration to join politics come from?
In 2010, I took part in the referendum campaigns. By then, there was a huge clamour for youthful leadership coupled by the transition into a new constitutional order. Marginalisation of youths inspired me and I opted to give politics a try and, luckily, it worked given that I had also cultivated massive grassroots support. I had no godfather, no resources and no big surname, yet I gave it a try and vied for the Kabondo Kasipul parliamentary seat.
Do you have any challenges in your political life?
Politics is challenging. Because of the way politics operates, it makes you run the risk of being a poor organiser. You have to go out of your way to make politics work for you. You run the risk of losing most of your friends. I have also lost my privacy but I am glad that occasionally, I still find time to revisit the 'kinyozi' I used to work to shave a few favourite clients.
You are the youngest MP in the 11th Parliament. How does this inspire you?
Being young in many ways makes you a role model and an inspiration to the youth. The challenge is that some people may end up dismissing you and your opinion in every sense. I would like to inspire the ambitions of young people so that they realise they can achieve their dreams the challenges notwithstanding.
Any achievements in your constituency?
I have trained 220 youths in technical schools so far. By 2017, I will have trained 880 students. I am also putting up a modern resource centre. My other flagship projects include putting up more police posts, acquiring police vans, erection of high mast security lights, construction of a modern maternity wing at the local sub district hospital. I am also upgrading mud-walled schools into permanent. I have set up a women Sacco with an initial injection of Sh4.2 million. Plans are ongoing to set up a teacher training college, carpet roads and construct bridges.
What advice would you offer to youths interested in political office?
They must not wait. The time is now. You must believe in yourselves. My achievements in politics should inspire them. Look at President Barack Obama, his story continues inspiring may youths.
Do you have role models in politics?
My role model is Hassan Omar, the Mombasa Senator. I also had a slot to learn from former Vice-President Moody Awori.
Are you a family man?
Yes, I have a wife and two children.
What do you do outside work?
I have investments in the matatu industry. I play volleyball, I read a lot and like giving motivational talks.
Related Topics