Naomi Mruttu
ALSO READ: Covid-19: How to manage mental health while in isolation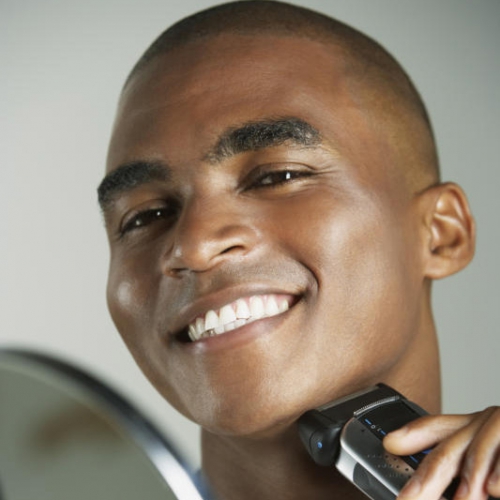 Most men seem to have the idea that skincare is only for women. Their regime may be limited to washing the face and shaving.
Some of the skincare problems men may go through include dryer skin, larger pores, razor bumps or bumps caused by ingrown hair.
How can you help your man look his best without too much fuss? Here are seven tips to bring out his inner glow and keep him looking younger.
1. Invest in a quality face wash
Most men use soap and water, which leaves their skin dry and flaky. Take care of his skin the way you would your own.
Investing in a good face wash can prevent skin problems for men. Use lukewarm water to wash the face as hot water dries the skin.
2. Moisturise
ALSO READ: Kenya's Amina Mohamed for WTO top job
Some men literally wash and go believing that the face will "oil itself naturally". This leaves the skin exposed and unprotected from environmental factors such as the sun, wind, dust, and smog. This contributes to premature aging, wrinkles, and other skin problems.
Dry, hard skin is unappealing therefore make it softer and kissable by using a good moisturiser suited to his skin type.
3. Use sunscreen
Everyone needs sunscreen. It's not just for children or women. The sun does the most damage to skin over time, therefore use sunscreen daily even on cloudy days.
This is the best way to ensure healthy and youthful skin. If he does not feel comfortable wearing sunscreen, he can block the sun by wearing sunglasses, hats, and protective clothing.
4. Use toner
This is important for men who have larger pores. Toner will firm up his skin and reduce the pores, leaving the skin looking healthier.
ALSO READ: KenGen MD Rebecca Miano joins World Bank Group's Advisory Council
5. Exfoliate regularly
Exfoliation revives dull skin by getting rid of dead cells. You could buy an exfoliating scrub or make one in the house. Apply this to his cleansed skin and lightly scrub in a circular motion. Rinse with warm water and moisturise. Do this once a week to keep his skin glowing.
6. Use a good quality razor
Chose a razor that fits your skin's sensitivity and beard coarseness. Most men shave at least every other day, therefore use a razor that's gentle on your skin. If you're prone to bumps, use a machine rather than a disposable razor.
7. Alcohol-free aftershave
Follow up with an alcohol free after shave which will soothe and hydrate the skin. Whether you use aftershave lotion, aftershave balm or aftershave gel is a personal decision as they all work to soothe and heal irritated skin. Aftershave has the added benefit of keeping him smelling nice and fresh the whole day.
Help him take care of his skin everyday as consistency is the key to healthy skin. Diet and hydration plays an important role in youthful skin, therefore, keep giving him those healthy meals of less nyama choma and more salads. Skincare is not just for cosmetic or aesthetic reasons, but is important for overall health.