Lutfiya Wanjiru
ALSO READ: How to do Kegel exercises
Its Friday night, your girls have chosen to get ready at your house. The night is about to be a problem. Susan, your best friend in the whole world brought with her a bottle of clear liquid, the LBDs(Little Black Dress) were fished out, those painful red heels are polished up. Make up slapped on! All five of you are ready to paint the town red. "Mumekuja kuchokoza".
Your local is packed but Claire, your other friend knows the manager, so you and your girls are escorted to the VIP section. Bottles on bottles are brought out, you were pretty tipsy when you left the house now all of you are beyond plastered. That is when your home training makes a quick exit:
1.Do not stand on the furniture- Those table and chairs cost the institution a lot of money, please don't step on them. Yes, Gbona by Burna Boy is 'your song' but for the love of all that is sober and healthy, get off the table. This is not an African remake of Coyote Ugly.
2.Do not MIX your poison- The mixing of the various poisons would lead to detrimental consequences in the morning. Picture this, you are making a meal, do you put in all the spices you own? No, you pick the spices that will make the meal taste better. Now, when picking your poison, if you started with clear, stick to clear, if its brown stick to brown. Your body, toilet bowl and the city sewer system will greatly thank you.
3.NO, not everyone wants to fight you- Hell knows why clubs are the hub of fist fights. Sweetheart, your hair extensions and five thousand shilling manicure are not conditioned to get into a brawl. Majority of the time, the supposed confrontation and bad blood is all in your head. It's the poison making you see things, drink some water.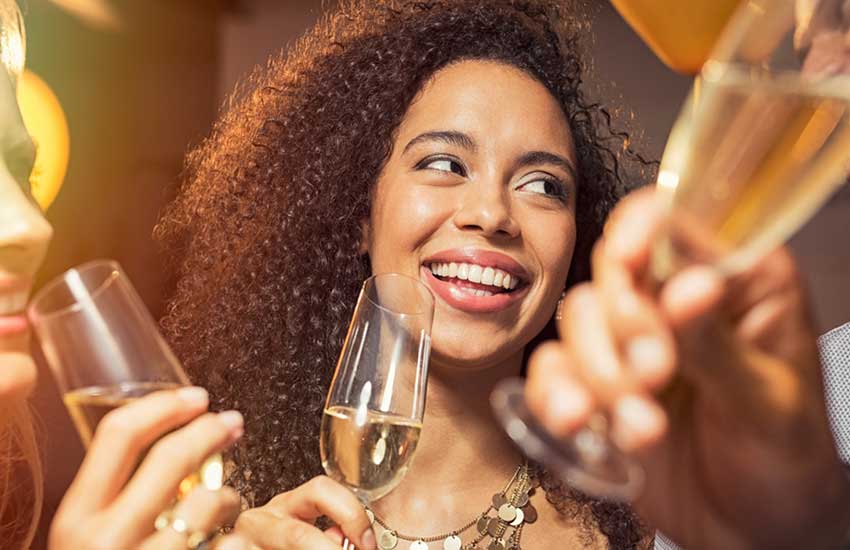 4. Water is a MUST, not a MAYBE- As you purchase the bottles of your favourite poison, please remember to purchase the fire extinguisher, WATER. This natural refreshment from the good Lord will save your liver a lot of damage and maybe even prevent your impending headache and upset tummy. Drink the water, please for the sake of humanity, drink the water.
ALSO READ: Three Miss V myths to erase from your mind
5. If one of you passes out, you all go home- Yes, Claire is a light weight, we know this. But as her friends it's your responsibility to take care of her and go home. Its already 5 am, the sun is about to rise, trust me when you walk out of the club in the daylight, you and ugly witch in Cinderella, same WhatsApp group! Plus, the daylight has a thing about revealing the sins of the night, So exit! Exit! Exit!
Try to have a civilized night with your girls, don't do anything that will have you trending on Twitter for the wrong reasons, KOT (Kenyans On Twitter) are brutal. If you're in the back of a cab and ask yourself these questions, it was a wild night. "Where did I leave my phone?" "Why does Claire only have one shoe?" "Where is Susan's wig?" "Is that smokies I smell?"
Yeah, you need sleep.