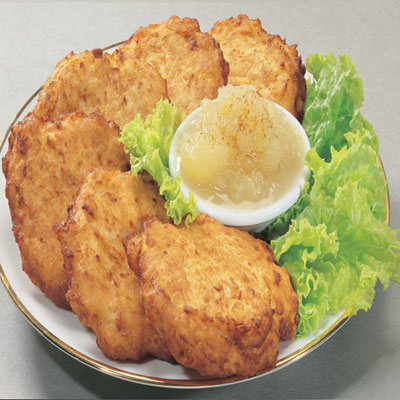 ALSO READ: Easy recipe: Sticky capsicum wings
Ingredients
4 potatoes, peeled and grated
2 eggs
1/2 cup milk
1 cup all-purpose flour
1/2 cup grated Parmesan cheese
1/2 cup shredded Cheddar cheese
1 teaspoon onion salt
1 teaspoon baking powder
1 teaspoon salt
1/2 teaspoon ground black pepper
1/4 cup corn oil
2 tablespoons butter
Directions
1. Mix together potatoes, eggs, and milk in a large bowl.
2. Stir flour, Parmesan cheese, Cheddar cheese, bacon bits, onion salt, baking powder, salt, and black pepper into potato mixture using a fork.
3. Heat corn oil and butter in a large skillet over medium heat.
4. Spoon about 2 tablespoons potato mixture into per patty into skillet. Cook patties until golden brown, about 4 minutes per side.
5. Drain cooked pancakes on paper towel-lined plate.
Do not miss out on the latest news. Join the Eve Digital Telegram channel HERE.