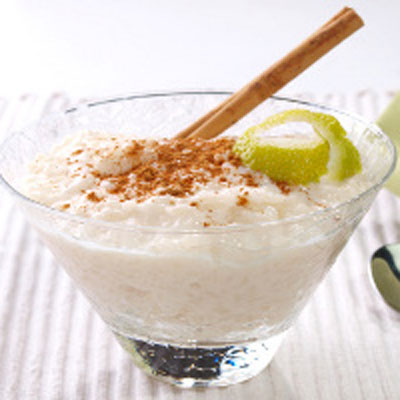 Serves 2/3
INGREDIENTS:
? 2½ cups whole milk
? 1/3 cup uncooked white rice
? Pinch of salt
? 1 egg
? ¼ cup brown sugar
? 1 teaspoon vanilla essence
? ¼ teaspoon cinnamon
? 1/3 cup raisins
DIRECTIONS:
In a medium-sized heavy-bottomed cooking pan, boil milk, rice and salt over high heat. Reduce heat to low and simmer until rice is tender, about 20-25 minutes.
In a glass bowl, whisk together the egg and brown sugar until well mixed. Add half a cup of the hot rice mixture, a teaspoon at a time, whisking vigorously.
Add the egg mixture back into the cooking pot of rice and milk and stir over low heat for 10 minutes or so until thickened. Be careful not to have the mixture come to a boil at this point.
Stir in the vanilla essence, remove from the heat and stir in the raisins and cinnamon.
Serve warm or cold.
Photo: www.buzzle.com
For More of This Stories Subscribe to the Standard Epaper to get a copy of Eve Woman in the Standard
Do not miss out on the latest news. Join the Eve Digital Telegram channel HERE.