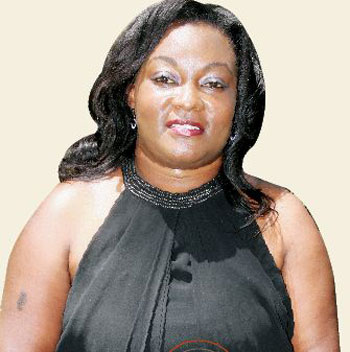 ALSO READ: Best styling tips for tall ladies
NAME: MAGDALENE MWENDE
CAREER: HEAD OF BUSINESS TRANSFORMATION, BAMBURI CEMENT
STATUS: SINGLE
AGE: MID 30s
What drives you?
Patience of heart and mind, checks my frustrations and anger. Diligence is the fuel to climb to the top and compete with the male dominance both in social networks and work.
ALSO READ: Friday Fashion Inspo: Our Health Madam knows how to rock her chunks
What gains do you think womenfolk have achieved from a few decades ago?
Women have battled their way through the male dominated world and are now in education, sports, aviation and many other sectors.
Do you think it's important for a woman to be financially independent?
Financial matters have no sexual bias and a woman's financial stability should not be discussed as a different agenda from men's. A financially independent woman is the simplest person to approach for business or family investments.
What are your career aspirations?
ALSO READ: Six predictions for the future of fashion
I want to run my personal business empire. I am also aiming at joining competitive politics.
For More of This Stories Subscribe to the Standard Epaper to get a copy of Eve Woman in the Standard
How do you ensure you maintain your beauty?
Every woman was created in the image of God and is beautiful, but I agree beauty is relative. Beauty originates from the heart. I avoid stress to keep this beauty. It can't be maintained in a spa.
What objects are you always carrying around in your purse?
Engineers only walk with spanners and not much make-up. I carry many pairs of shoes too.
How do you unwind?
I go to the gym frequently to work out, relax and keep fit. I also network with my friends and do lots of Lingala.
What are your sentiments on peaceful and happy marriage today?
I believe marriage should be happier and better. However, it requires compatibility, goal orientation, problem-solving-skills, patience, openness and communication. I believe and trust that both men and women should make marriage an avenue of happiness and friendship not a legal battle of financial control.
Do not miss out on the latest news. Join the Eve Digital Telegram channel HERE.