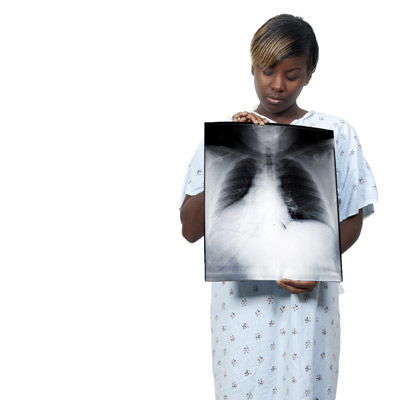 When is the last time you visited a doctor or had a health check up for the sake of it? Doctors are now raising the red flag that many Kenyan women will continue to perish for lack of knowledge.
ALSO READ: Can you become lactose intolerant as an adult?
While many would rather be in the dark and deal with a problem once its knocks, others find it difficult to reserve time from their busy schedules to have a date with their doctor. Well, if you fall under this category, you have all the reasons to worry.
However, besides those moments you visit a hospital when you are feeling unwell, doctors recommend that women, especially, should set aside time and visit a healthcare facility to undergo a series of tests, which can be life-saving.
For a number of women, going for monthly or annual health tests may sound as one of the last things they may want to opt for, especially with the high cost of healthcare. It may also seem tedious to undergo these tests every year, but as medics say, prevention is not only better than cure, it is also cheaper!
Regular health exams and tests can help find problems before they start. They also can help discover problems early, when chances for treatment are better.
Dr Alfred Murage, a consultant obstetrician/gynaecologist at the Aga Khan University Hospital, says no woman should feel secure if she isn't aware of her general health.
"This provides an opportunity to detect some diseases that do not often present with bothersome symptoms, and take remedial measures pretty early," says Murage.
But do women actually go for these tests?
ALSO READ: Why you need to include fibre in your diet
"The general healthcare system in Kenya is wanting in terms of facilitating regular checks and screening, hence majority of women will only present when a problem has already occurred," he adds.
Regular check—ups
Fanne Mwambi, 27, and a mother of one is among the few women who have embraced the culture of regular health screening. She says she takes this as an obligation and calls on other women to do the same.
"I go for some of those health tests and my experience so far, hasn't been bad. I usually get tests for sexually transmitted infections (STIs) done more than others. As for breast cancer, I opt for breast self-exams since I feel it is a bit traumatising to undergo the breast cancer screening, but if I happen to suspect anything unusual, I will definitely go for that screening. I am scheduled to undergo a pap smear after the birth of my second baby soon," says Fanne.
Fanne says every woman should desire to know their health status everyday they live. "We are the mothers of this nation and if we are sick, the nation is sick too," she says.
"Sometimes we may fall sick only to realise it's fatal when the situation cannot be salvaged. There are some infections you can't know you have contracted until you get tested. For women who are sexually active, my advice is that they should go for tests for cervical cancer screening and STIs," she says and adds that, "As women, we are the ones who carry pregnancies and also use a lot of contraceptives. We tire our bodies so much and I feel that the least we can do is reward ourselves by constantly having ourselves checked to ensure we are free of such illnesses," she says.
ALSO READ: Four reasons why you need more intimacy
Just like Fanne, Faith Andeyo, a mother of one, alludes to the fact that health exams are an important aspect for every woman.
Screening
For More of This Stories Subscribe to the Standard Epaper to get a copy of Eve Woman in the Standard
"I have gone for only breast cancer screening just to dispel any fears I had. I have only done it once in my lifetime and I know I need to up my game and do it more often as well as go for other tests," says Faith.
"It is important for every woman of reproductive age to go for these health tests to ensure she is okay. Women are the home builders and when they die, most of the homes break," she adds. Cost implications have kept some women off when it comes to health screening.
"Some of these tests are very expensive, making them out of reach for many women who can hardly afford, hence they would rather not go for them. These tests should be offered freely. Trust me, if they are free, the number of check-ups will double and the death toll will go down," Faith says.
Dr John Ong'ech, Head of the Department of Reproductive Health and Assistant Director at the Kenyatta National Hospital says any sexually active woman should start going for health exams.
"We have encountered cases where the patient comes too late and can't be cured. Had they come earlier, we could treat them. I regret we will continue to lose women to diseaseserr4ersddsgfew we could avoid," says Ong'ech.
Risky stage
The maturity of women's reproductive system occurs at puberty and with this, the potential for reproductive system diseases sets in. Thus starting from adolescence, there should be a general awareness of reproductive health, and advice should always be sought if unusual symptoms appear.
"Commencement of health exams should be timed with commencement of sexual activity, or around the ages of 21 to 25 years, which is the recommended age for starting cervical cancer screening (pap smears)," says Dr Murage.
"I always go for my tests at least once a year. The tests include cervical and breast cancer screening. I am lucky my insurance provider offers advice on the importance of getting tested for some conditions whenever one visits the hospital. On some occasions, I go to hospital to be treated for some illness such as malaria and in the process, request to be screened for breast cancer," says Christine Masiolo-Luchu. "With the kind of lifestyle we live nowadays, contracting some of these diseases can be easy, hence the need for one to be cautious," she adds.
Though there are on-going initiatives through the Division of Reproductive Health to educate the general public, a lot still needs to be done to create awareness on the importance of going for health exams.
"Individuals must take responsibility for their health. General public education and health information must be easily available and all jurisdictions must ensure healthcare services are available, affordable and accessible as well as adequately equipped and staffed," says Dr Murage.
"The respective bodies need to create awareness to empower individuals to know that even if you feel fine, it is still important to visit your doctor to check for potential problems. You still need these health exams," concludes Dr Ong'ech.
Photo: Courtesy
Do not miss out on the latest news. Join the Eve Digital Telegram channel HERE.