Home
/
Achieving Woman
Physical exercise and cuddling my sons are part of my daily routine, ghetto doctor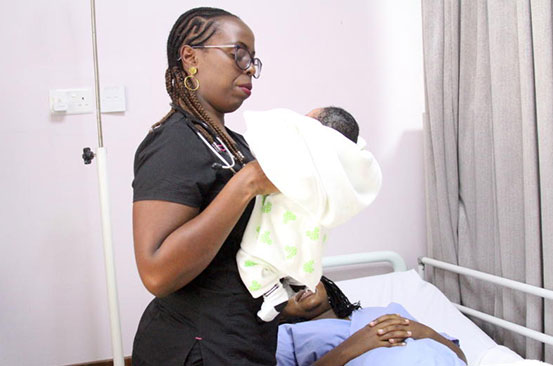 Beyond being a medical doctor, Githinji is a family woman. She is married with two sons. Apart from her career, family is the only other thing that has shaped how she lives her life.
Her life has a few definite routines. She wakes up around 6:30am. Often, the two boys would have been up as well and would come into her bedroom.
"We then cuddle for 10 or so minutes. Afterwards, we pray and set the day in motion," she says.
Githinji then proceeds to her 'mini gym' in the house – made up of basic tools like a skipping rope. "I exercise for one hour. I do a little bit of weightlifting, a little cardio workout, I box and do a few stretches."
She then prepares herself and heads to work, where she starts by doing ward rounds.
Afterwards, she runs clinics. By around 4pm she is done and starts preparing to head home.
Back in the house, she freshens up and then sits down with her sons to look through homework. Dinner naturally follows.
"After dinner I go into my e-mails. I respond to messages I need to and so on. This is also the time I will check on Daktari wa Mtaa social media pages and look for anything to respond to."
Finally she retires to bed – looking forward to the start of a new day while keenly waiting on sunrise. "Sunrise in Eastlands is amazing. We literally live in the East," she says.
Related Topics