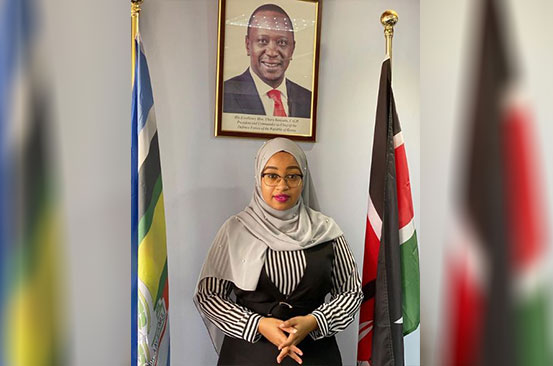 Her appointment might have come as a surprise but Chief Administrative Secretary in the Ministry of ICT, Innovation and Youth Affairs Nadia Ahmed Abdalla took to the job like a fish to water.
"I was a very vocal kid," Abdalla says in an interview on KTN Home's Everyday Woman. "My late mum, my grandma and my aunts would tell me that I was this kid who just wanted to talk."
With her passion for talking, Abdalla aimed to become like her idols, media mogul Oprah Winfrey and the late UN Secretary General Kofi Annan.
"At the age of 13 I had two idols; Oprah Winfrey and the late Kofi Annan," she explains.
"These two are basically who Nadia is. Oprah Winfrey is into communication and articulating the social sphere of different people. The late Kofi Annan was a humanitarian, a diplomat. At a very tender age I wanted to be either/or."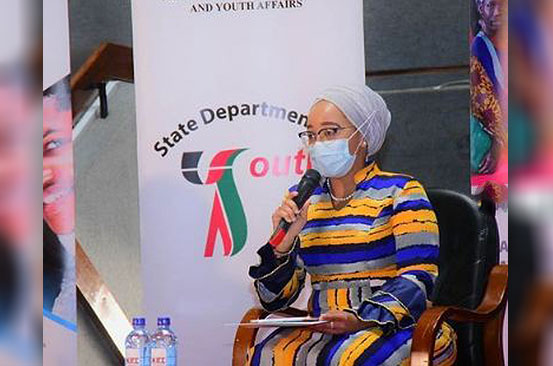 When it came to her school life, Abdalla doesn't mince words. She embraces who she was, not the top student but eager to pursue her passions.
"I went to Nyali Primary and then I went to high school in Oshwal. I wasn't an A student but I was really good in Literature and Geography. I loved to sing and act. At one point in time I wanted to be a choreographer," she confessed.
READ MORE
Although she oozes confidence now, growing up Abdalla faced challenges that impacted her sense of self worth.
"As a child, I struggled a lot," she said. "I was very chubby so I experienced bullying. It really destroyed my self esteem. My confidence wasn't as it is right now."
Abdalla was no stranger to every teen's struggle to fit in. "I wanted people to like me. I wanted to be in the cool group. That made me do many things which I'm not really proud of."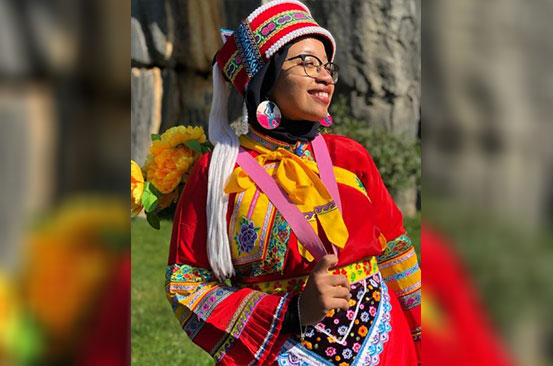 Abdalla credits her schooling, she went through both the 8.4.4 and IGCSE systems, for making her the person she is now. She revealed that the two education systems, though different, allowed her to grow and learn to think in different ways.
"I grew up in a mixed family. My mum was remarried so I didn't grow up with my biological dad. My step dad is the reason why I am the way I am today because he was very strict, hardworking and open-minded. He instilled in me that no matter how bad or good you are you have to achieve something."
"At 18 I went to university in Malaysia. I did my bachelor's in Public Relations and Communication. I did my Masters in Berlin in International Relations and Cultural Diplomacy. So I got exposure to two different worlds."
This exposure enabled her to start her own network, Fierce Lady Official which she started in her home town of Mombasa.
"This network was on the basis of mental health and representation of women in Kenya."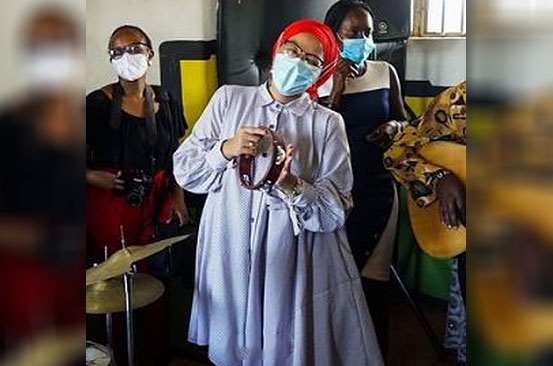 Coming from a culture that didn't have many women who were as vocal as she was didn't stop her. "I stepped on some toes but I didn't let that stop me."
Social media provided her with an opportunity to put herself out there. She went out of her way to spread the word on GBV and mental health. "I started a page and began posting. I came up with forums. I did events. I used to host trainings for free at Swahili Pot. I would write newsletters and share with people. I'd make short videos. I did everything I could so that my voice could be heard and my presence felt."
Abdalla is a good example of putting yourself out there even though you feel unqualified. When the call for applications for Miss President, a reality show that airs on KTN Home, came about, she applied. "I didn't know how the government works but I still applied. I went for the first interview and I went blank."
She later got the call informing her that she had been accepted. Abdalla acknowledges that the show set her up for her current job.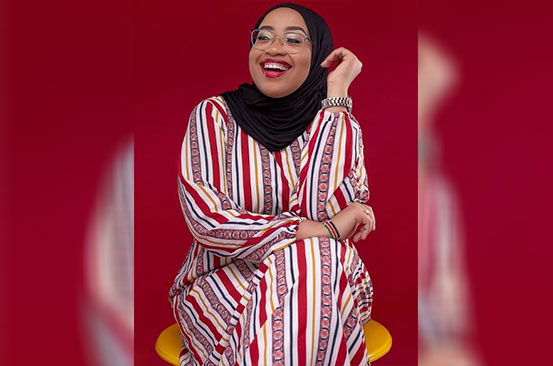 "Looking back at it now I realise that Miss President actually prepared me for this job. We were trained on civic education, government functions, how to read policies, how to come up with policies, etc."
Out of 72 contestants she was eliminated at 18. But she feels that by then, she had made her point that "a young lady from Mombasa can be in a show and say yes, maybe I will be the president one day."
In January 2020, Abdalla was appointed as chief administrative secretary. At 29, she is the youngest administrative secretary in Kenya.
"I did not see this job coming," she quips. "It was as if the universe was preparing me. I know this is not the final destination but it's a step towards something greater."