Home
/
Achieving Woman
The making of Catherine Ndereba, our all-time heroine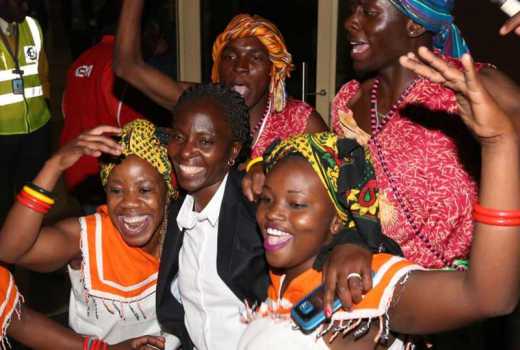 In 2014, at the age of 41, Catherine Ndereba reached the peak of her career. What better time to retire than while at the top?
By then, she was a two-time world marathon champion and two-time Olympic silver medalist. She was a former world record holder who had won four Boston Marathons and two Chicago Marathons. Known as "Catherine the Great," Ndereba made her marathon debut in Boston in 1998 with a sixth-place 2:28:27.
In 2000, she won Boston and Chicago marathons. She set a world record of 2:18:47 in 2001 while winning her second Chicago title. She also won Boston in 2000, 2004, and 2005. Her two world titles came in 2003 and 2007. She won the silver medal in the 2004 and 2008 Olympic marathons.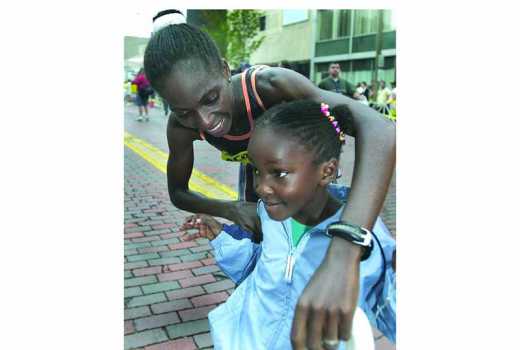 Born to Joseph Ndereba and Felista Gathoni in Gatuanganga, Nyeri County in 1972, the third born from a family of ten rose to world fame by sheer hard work.
Her passion started in Class Four during inter-house games. While in Class Five, she started representing her school in inter school games.
Ndereba's early life was simple and, after high school, she says she wanted to go back to Form Three so she could participate in the school games.
Her first time representing the school at the national levels was her moment of truth and after she placed among the top six, she was able to mingle with the Kenya National Team. The interaction with the team pushed her to want to pursue running as a career and even after she returned home she could not get the idea out of her head.
While in Nyeri, she made friends with some Kenya Prison employees who encouraged her to keep on running and even trained with her from time to time.
Her big break soon knocked on her door when she participated in the provincial competition at the Kenya Prisons Academy after she was offered a job.
Two months after graduation from the Kenya Prison Academy in 1995, Catherine represented Kenya in an international competition for the first time at a women's relay race in Seoul, Korea.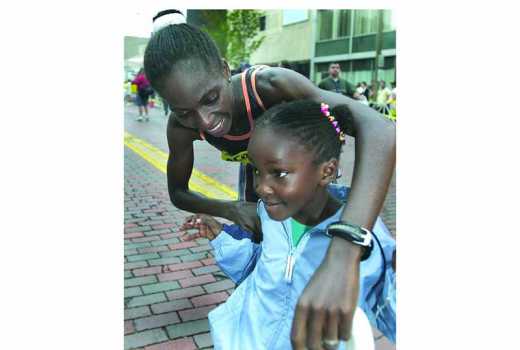 The next year, she missed making the 1996 Olympic team in the 10,000 metres, but she compensated by winning so many road races that both Runner's World and Running Times magazines named her Road Racer of the Year.
From this point, Ndereba's light shone as she represented Kenya in numerous races. She was awarded the Order of the Golden Warrior by President Mwai Kibaki in 2005 and now lives a quiet life with her husband Anthony Maina and daughter Jane.
Related Topics