Esther Muchene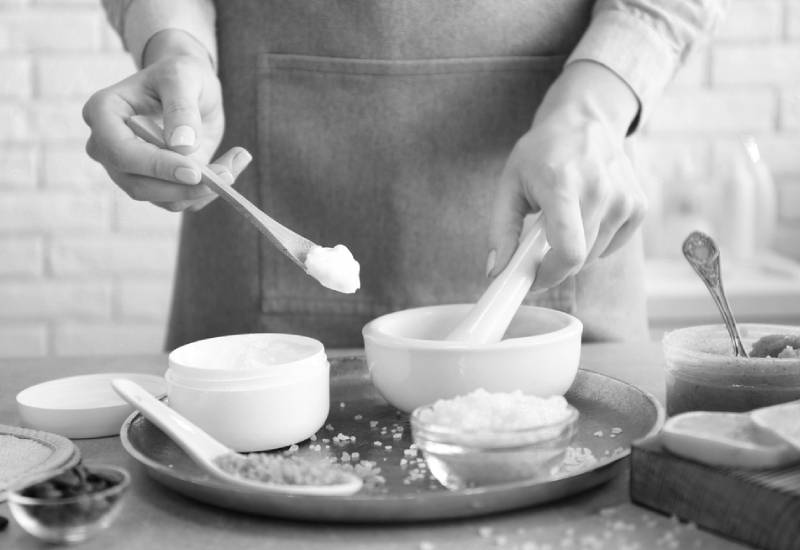 Natural body scrubs are the real deal.
They have no added chemicals or complicated ingredients. The chances of getting a skin reaction are lower because everything in it is simple and direct. It's all about having fun while mixing and matching ingredients that work for your skin type.
Exfoliation should be done once a week or every two weeks at least to avoid buildup of dead skin cells. You should also be gentle while scrubbing since it is possible to get small cuts on your skin.
Here are six great homemade scrubs you should definitely try especially during this time most of us are home looking for ways to keep busy.
Salt, lemon and honey
This is a personal favorite of mine. The salt is the exfoliating agent and it also drives away toxins and improves circulation on your skin.
Lemon is also an exfoliator which brightens your skin. Honey also does wonders because it hydrates your skin and eliminates the dry, ashy look.
Some of the best salt options are Himalayan salt and sea salt which you can grind it to get finer particles if they're too coarse. Lastly, measure the lemon juice bit by bit to avoid liquefying the scrub too much.
Honey and sugar scrub
This go to scrub will hydrate and renew your skin cells within minutes. You can use ordinary sugar but a good option will be brown sugar.
This is great for your face because it's gentle and chances of irritation are very little.
Oatmeal, coconut oil and honey scrub
Oatmeal scrubs are amazing for sensitive skin. It can even be used for acne prone skin. When combined with other hydrating ingredients like coconut oil and honey, it turns into an amazing remedy for dry skin too.
Grind the oatmeal into a fine grain that's good enough to exfoliate then mix it with the other two ingredients. It's a guarantee that your skin will glow when you're done.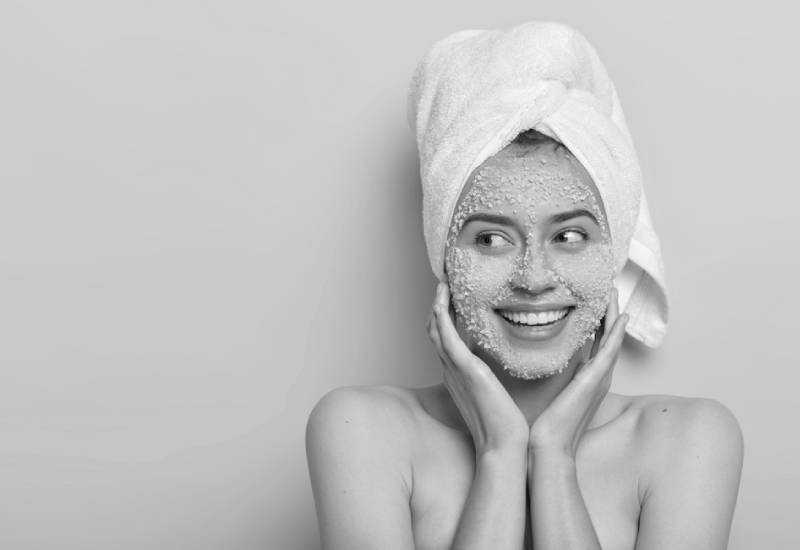 Cucumber, sugar and coconut oil scrub
Cucumber isn't just great for consumption. It's a powerful antioxidant and it has anti-inflammatory properties when applied directly on the skin.
Grind the cucumber first then mix in the sugar and finally melted coconut oil.
Coffee, sugar and olive oil
Coffee could be the ultimate antiaging scrub you've been looking for. You can just combine it with olive oil or add sugar to penetrate the skin deeper.
Crush the coffee granules if they're big, mix some brown sugar in and add the olive oil in as you find the right consistency.
Salt and sugar scrub
This is like combining the best of both worlds. You can whip up this quick mixture and scrub while in the shower or go a step further and add coconut oil, almond oil or olive oil to the mixture. Use white sugar or brown sugar-for more benefits and sea salt or pink Himalayan salt.
For most scrubs with salt in it, use on your body only.
To give your scrubbing sessions a therapeutic kick, add some essential oils of your choice. They are a form of aromatherapy which will make you feel like you're in a spa every time you exfoliate.