Home
/
Relationships
My best friend's husband is cheating on her, should I tell her?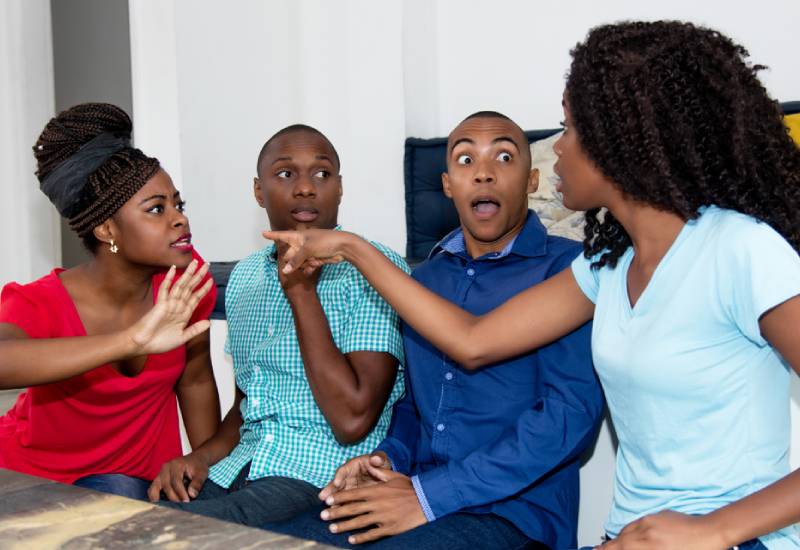 Hi Chris,
Just the other day I suddenly realised that my best friend's husband is cheating on her. I felt overwhelmed with embarrassment and instantly wished I'd never found out.
But now my dilemma is whether I should tell her. The trouble is I also get on well with her husband, and so I don't know how I can to be loyal to one without betraying the other.
I've asked my husband and colleagues at work what they'd do, without telling them why, and their advice is completely unhelpful.
No one agrees on what's best. Some say I should stay out of it, while others say that I should tell.
Help!
Should I Tell Her?
Chris says,
Hi Should I Tell Her?!
No-one ever agrees on what to do in your situation.
Stay quiet and your friend will probably accuse you of keeping her in the dark. While if you tell, you'll probably fall out with everyone.
Certainly with her cheating husband, and possibly also with your friend. Who, quite unfairly, will blame you for bringing the bad news.
You might feel that it's a moral issue, so you must tell. But first make absolutely sure you have the facts right. It's amazing how convincing gossip can sound, and your informant might be biased. Don't say anything unless you have solid evidence.
Ask yourself how serious it is. A little office flirting? Keep quiet. It's not nice, but it will probably stop soon. Another family somewhere that your friend knows nothing about? Now perhaps you need to say something.
Think next how close you really are to them both, especially her. Do nothing unless she's someone you really know and trust.
Either way don't tell anyone else, except perhaps your husband, and only then if you're sure he can keep secrets! Your first duty is to protect the couple's privacy.
The simplest thing might be to say nothing at all unless she asks you. And if she does, you must not lie. That really is a moral issue, and anyway things could get a lot more complicated if you do.
Most couples stay together after an affair, so be careful to share only the basic facts, no judgements, and not to speak badly of her marriage.
If you feel you should tell your friend directly, do so face to face. Be straightforward and explain how you found out. Be prepared for her to be angry with you just for knowing. That's not rational of course, but it happens.
Have the phone number of a good counsellor handy, and encourage her to make the call. Infidelity's very hard to cope with, but counsellors can help make the whole situation a lot more manageable.
And be ready to handle her grief. If you don't feel able to do that, then maybe you're not close enough to her to be the messenger.
All the best,
Chris
Related Topics