Home
/
Skin Care
The beauty benefits of tea tree oil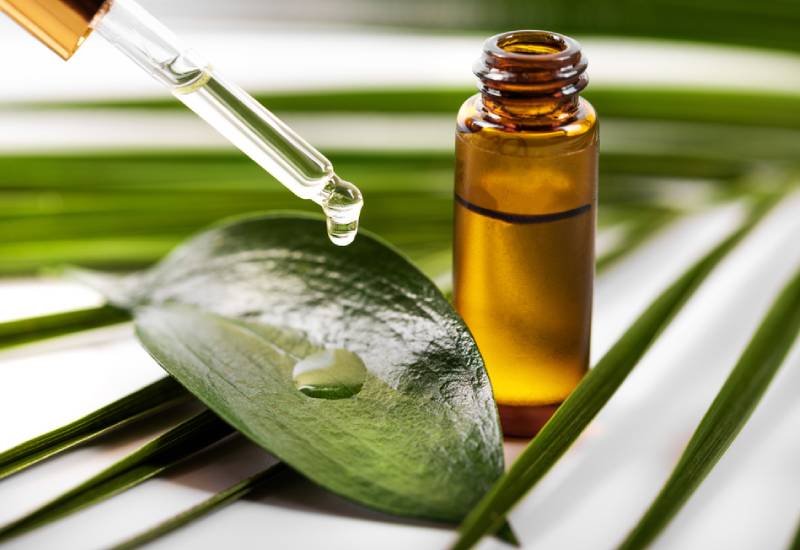 Tea tree oil is one of the most popular essential oils used in skincare. Extracted from the Melaleuca alternifolia tree that is native to Australia, the reputation of this oil's healing properties is so high that its often included in soldiers' first aid kits.
It is an awesome spot treatment for acne, can be used to get rid of dandruff, treats small cuts and wounds, and can also treat bug bites. To show you why you need to add tea tree oil into your beauty routine, we will discuss some of its awesome beauty benefits and uses.
Before we get started, please note that tea tree oil is very potent. You should never use it undiluted. Undiluted tea tree oil can burn or irritate your skin and precipitate allergic reactions. Instead, try diluting your tea tree oil with a quality carrier oil like sesame, coconut, jojoba, almond or grapeseed oil.
If you're a newbie, start slow with 30:1 ratio of carrier oil to tea tree oil. That means 3 to 4 drops of tea tree oil to every teaspoon of carrier oil. As you get more accustomed to tea tree oil, you can increase potency drop by drop.
If that sounds like too much work or you're afraid to get the measurements wrong, buy a pre-infused tea tree oil product. You can find pre-infused products such as bar soaps, shampoo, cleanser and so on. The most effective products are those that contain about 5 per cent of tea tree oil.
If it's your first time using tea tree oil, it's advisable to do a patch test on your arm. Wait for at least 6 hours to see if you have sensitivity or allergy to the product before using it on your delicate facial skin.
Now let's get into the good stuff. What are the beauty benefits of tea tree oil?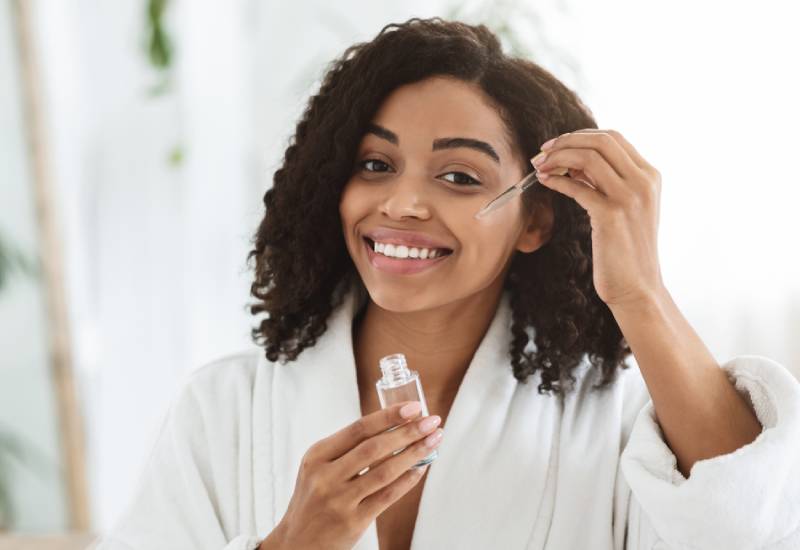 For clearing acne
Is acne the bane of your life? You probably don't have tea tree oil in your beauty or medicine cabinet.
Banishing acne is the most popular benefit of tea tree oil. While it isn't a miracle cure for acne, research indicates that tea tree oil is very effective for preventing and treating acne.
Due to its natural antibacterial, antifungal, and anti-inflammatory benefits, tea tree is well known for reducing redness, unclogging pores, and promoting the healing of zits.
How to use: Dilute 3 drops of tea tree oil into 2 ounces of witch hazel. You can use this solution as a toner. You can also add tea tree oil into your cleanser, moisturizer or for spot treatment.
For moisture and glow
Tea tree oil is not only great for busting zits, it's also wonderful for hydrating your skin. Its moisturising effect helps soothe dry skin and recapture its natural glow.
In addition, it won't leave your skin looking oily. The antiseptic properties in tea tree oil combat oiliness. In one study, participants that used tea tree oil face products had better hydration and reduced oiliness.
In another study comparing benzoyl peroxide and tea tree oil, people that used the latter reported less dryness and flakiness. However, be careful not to overuse tea tree oil – that can lead to irritation and dryness.
How to use: Mix a few drops of tea tree oil into your moisturiser, sunscreen or toner. You can also add two drops of tea tree oil into your bentonite clay for a powerful mask.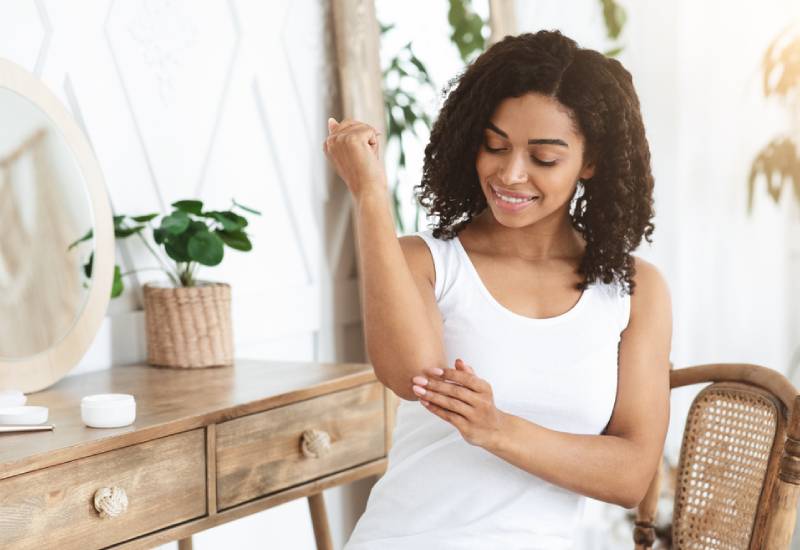 For getting rid of dandruff
Dandruff can be annoying and embarrassing. Many people that suffer from dandruff are at a loss on how to get rid of it. If you are prone to dandruff, you will fall in love with tea tree oil.
In a four-week study, people who used tea tree oil had a 40 per cent improvement in dandruff. They had significant improvement in dandruff severity, itchiness and greasiness.
How to use: Massage tea try oil diluted with carrier oil into your hair and scalp. Let it sit in your hair for about 30 minutes. Wash your hair with a 5 per cent tea tree oil shampoo. Massage the shampoo into your hair and scalp for about 5 minutes before rinsing off. Follow this with a tea tree oil conditioner.
For treating psoriasis and eczema
Anecdotal evidence suggests that tea tree oil is effective in treating psoriasis and eczema. It helps in soothing the skin, reducing itchiness and irritation, and adding moisture. It also treats the symptoms of psoriasis such as redness and inflammation, all while boosting your natural immunity.
How to use: Dilute 1 or 2 drops of tea tree oil into a small amount of moisturiser or carrier oil. Apply the mixture on the affected areas after getting out of the shower. Do this both morning and evening.
Related Topics