Home
/
Fashion Tips
How to look fabulous during pregnancy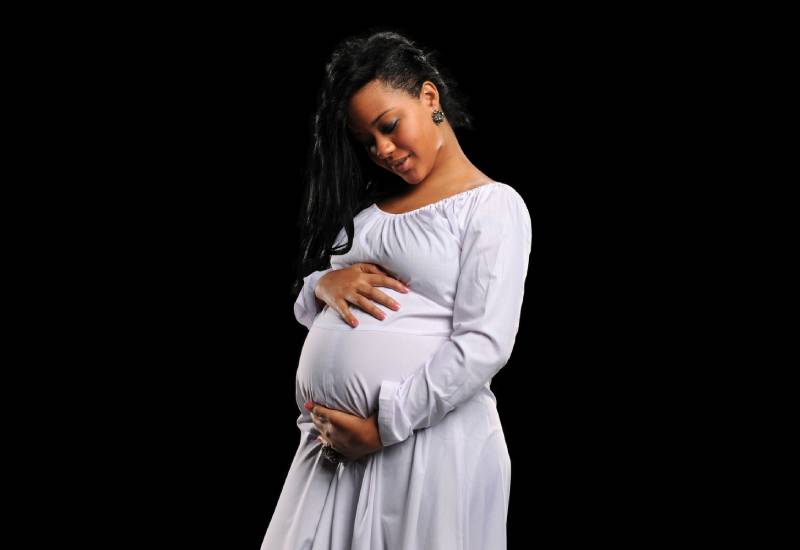 Most women feel shabby, unsexy and shapeless during pregnancy, after all a human being is stretching out their bellies to almost six times the normal size. It is only normal to want to wear garments several sizes bigger to try and flatter your expanding waistline. If you are pregnant, you probably miss your skinny jeans and dress but, being pregnant is no excuse to give up your style and appearance. Here are some awesome fashion tips that will make you feel as beautiful as you are.
1. Clothes that grow with you
Look for clothes that are adaptable; can expand and retract depending on body size.
Such styles may include quality stretchy dresses, clothes with draw strings or empire lines, wrap tops, dresses and skirts.
These clothes can also be used after birth as they are adjustable.
2. Simple is the way to go
Do not over do your look, be it makeup, accessories or outfit. The point of focus should be your bump and your radiant glowing face.
Avoid busy patterns or vertical and huge patterns that will overwhelm your curves. Go for solid monochromatic colors and if you have to do patterns, do simple horizontal patterns, you could add a simple jewelry or maybe simply throw in a fun scarf.
3. Accentuate your curves
Baby bumps are beautiful, take pride in it. Dare to show your curves during pregnancy. Wear that low neckline blouse or dress, your bosom is particularly voluptuous and firm at this phase why not flaunt them.
Do not shy away from fitting dresses, you'd be surprised how beautiful you still look in them. However, if you are still cautious why not throw in a kimono with that bump hugging dress?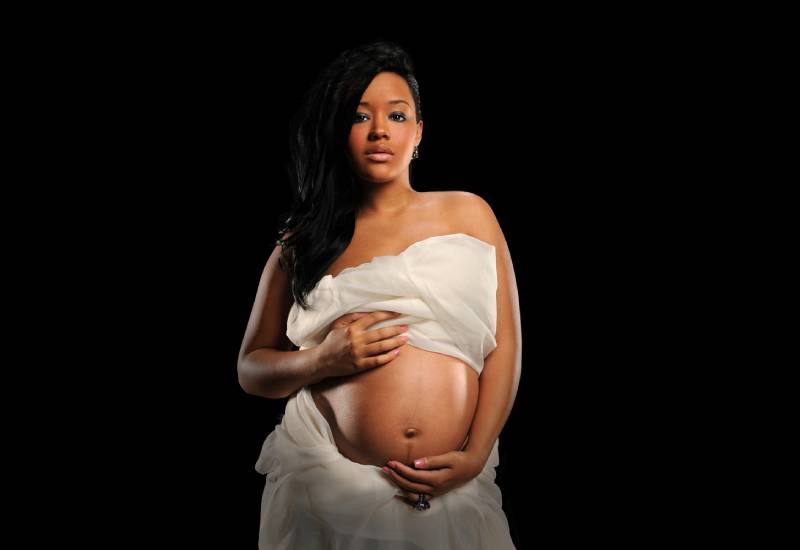 4. Get a new hairstyle
A new body look requires a complimenting new hairdo. Pregnancy comes with a number of physical changes including weight gain. Why not revolutionize your hair to go with your current physique?
Try cutting your hair and maybe dye it, this will draw attention to your eyes and glowing face. If you have short hair, try getting a weave or wig, or simply try growing it out. This is the time to visit your hairdresser and weigh out new fun hair dos'.
5. Get your makeup done
Makeup is not unhealthy, don't do away with it just because you are pregnant. Due to the frequent flood of hormones, some women tend to get acne, pigmentation and blotchy patches on their face. This is where makeup saves the day. Makeup also accentuates your best facial features and brings more attention to your face. However, use quality makeup with little or no chemicals you don't want botching your face.
6. Maintain good healthy habits
Correct diet and proper sanitation should be your best friends during pregnancy. Watch what you eat and prioritize consuming balanced healthy foods in variety and appropriate quantities. Hydrate regularly for that glowing healthy skin and remember to use gentle products and cleanse yourself regularly. Do not forget to exercise lightly and get enough sleep. All these will go a long way in giving you that vibrant youthful look.
Related Topics