Home
/
Bridal
My prince is shy but a sharp shooter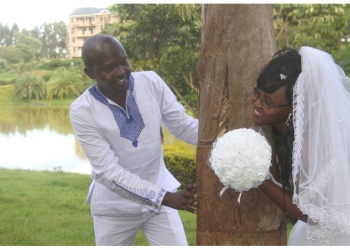 BRIDE:Pamela Gacheri Mbabu
GROOM:Jeremiah Dominic Letimalo
DATE: December 3, 2016
GUESTS: 250
VENUE: St Eusebius Cathedral, Isiolo
PHOTOSHOOT: Kenya Methodist University
BUDGET: Sh350,000
FIRST DATE
JEREMIAH: We met in 2009 while I was working in a college in Isiolo town as a tutor. She was working in a dry cleaning and M-pesa shop on the ground floor of the same building. I knew she was the one I wanted to spend the rest of my life with the first time we locked eyes. Later we became friends, exchanged contacts and one thing led to another. Nothing could stop me despite the fact that she comes from Meru and I Samburu.
PAMELA: He was too shy to ask me out on an actual date. Instead, he requested me to join him and his friends for a visit to some place. At first, I thought it was a joke. He called me later to confirm whether I was in. On Saturday at around 11 am, I prepared and set off for the meeting point only to find him alone. This was just his way of asking me out on a date. We later that evening went for a dinner and that's how this journey began.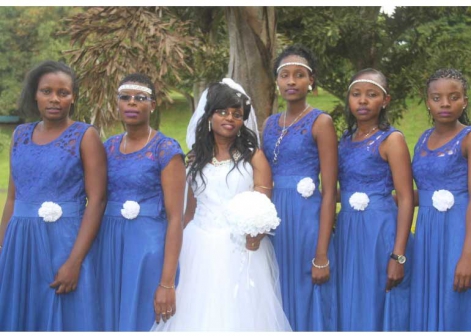 THE PROPOSAL
JEREMIAH: I took her to one of the romantic hotels in Isiolo town which is best known for its natural hangings, especially Maasai designs. As she glanced at the lovely pictures on the wall, I asked her if she would be my wife. She was completely surprised and once it sank in, she said yes! I was the happiest man that day.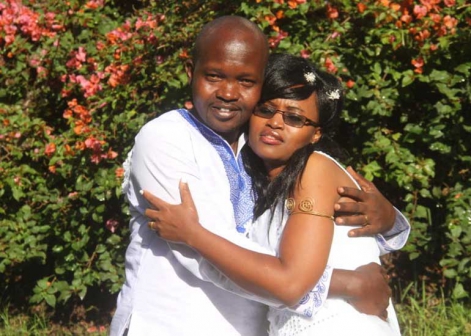 THE DRAMA
The planning was hectic but we got tremendous support from family and friends.
It was really hectic coming up with the appropriate budget particularly weighing everyone's expectations. Coming up with the bridal team was more hectic.
Choice of reception was also a challenge considering it took place during the festive season. We had to move from one place to the other in search of a venue as most places were already booked. We had to travel to neighbouring places like Meru and Samburu and after a hectic search we settled for Thiiri Centre in Meru.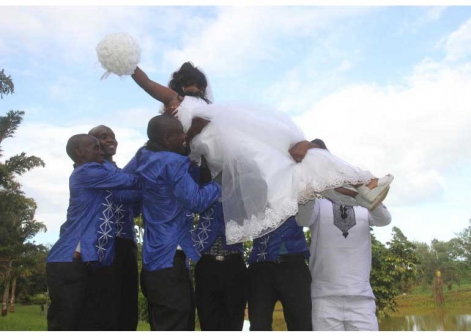 MEMORABLE MOMENTS
JEREMIAH: When I saw my girl walk down the aisle towards the altar! She was looking lovely in that gorgeous wedding dress.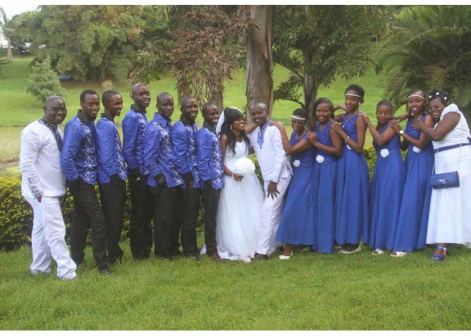 ADVICE
If you are planning a wedding, let prayer be your number one item in all your plans.
Go for a blood test- as much as you trust your partner it should go beyond the looks. Compatibility in marriage should be all round as much as appropriate blood test needs to ensure all is well.
Go for counseling, there is more to marriage than just love and attraction. It is a journey and you need to be prepared for it as it is not a bed of roses and if it is, remember that roses do have thorns.
Talk about your goals, every mission in life must be goal oriented and a wedding is also a mission while the marriage itself is a goal.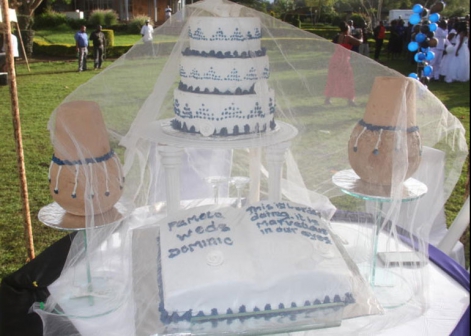 Text: Ivy Wamalwa
Photos: Bruno Mutunga
Related Topics