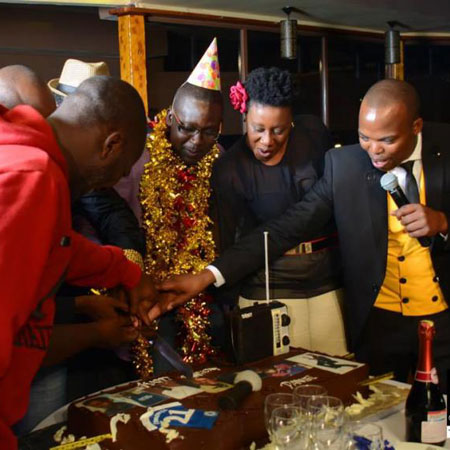 Most people will spend as much as they can to make their birthdays the ultimate celebrations but for Churchill, it may have been quite the opposite.
The king of comedy celebrated his birthday last week with tons of wishes and gifts from fans all of who wanted to make him feel special. Fellow comedians and top celebrities sent him heartwarming videos and birthday wishes all of which he warmly acknowledged.
But, it was his lineup of cake gifts that left him too impressed that he took to his social media to tell the world about it. Churchill received many different birthday cakes and he celebrated his alongside other celebrities just before the shooting of his Churchill live show.