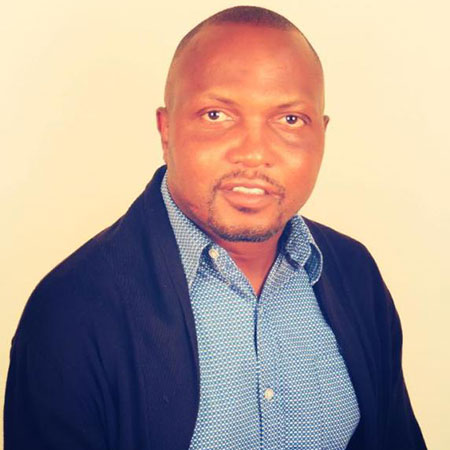 Moses Kuria, the 43-year-old vocal TNA activist is a man who is hated and loved in equal measure for his unrestrained barbs and tirades against the opposition which recently landed him in trouble with the National Cohesion and Reconciliation Commission (NCRC). He spoke exclusively to The Nairobian after he left the NCRC commission to honour summons on allegations of hate speech.
Your take on the series of Cord rallies...?
There is no problem with the rallies. That is the life of politics. My problem is with the timing. It is very suspicious especially coming at a time when we are having security challenges. It's like they don't give a damn about what is happening. I also think Raila was taken abroad by his masters so that he can come back again as a messiah to inject a new wave of excitement among his supporters, and try to inspire an Arab Spring-like revolution. The American government wanted to increase Raila's value by withdrawing him from the market, and then bringing him back again. It's a like a product relaunch after the original product have incurable defects.
There is a voice recording on the internet in which it was purported you said you wanted to kill activist Robert Alai...
I heard it from my good friend called John Mututho. He told me Robert Alai claimed I wanted to kill him, and he wanted Sh300,000 from me. Who has got time to kill Alai? When people are broke they should engage in real work, not conmanship.
You posted a Facebook status in which it was alleged you urged the country to take up arms against two communities, which you accused of being behind the terror attacks, for which you were summoned by (NCRC)...
I never mentioned Luos or Somalis in my post. I just predicted that if violence continues, victims might take the law in their hands. I am an analyst. I predict events. If I tell you the speed with which you drive is likely to cause an accident, am I trying to cause an accident or just warning you? People think if Moses Kuria says 'our', I always mean Kikuyu. Am I supposed to always put a footnote when I write just because I am a Kikuyu? I am Kenyan. I told the commission exactly that.
What does Moses Kuria do apart from political commentary and activism?
Moses Kuria is a consultant. But maybe you need to ask who is Moses Kuria. I have Bachelor of Commerce degree in finance and accounting. After graduation I worked in an audit firm called Githongo & Co, owned by John Githongo's (former anti-corruption PS) father who was a very good family friend, Total Kenya and Standard Chartered Bank, where I rose through the ranks to be the head of operations. I was then poached by a Saudi Arabian bank in 1999 to head a transformation programme in a bank whose profit margins were a third of Kenya's budget. I later teamed up with my friends and formed a consultancy in banking transformation. When I moved to Saudi Arabia, I was a single man, but now I am husband and a father of two sons.
Are you on Uhuru Kenyatta's payroll?
Uhuru Kenyatta is my friend. I am not on his payroll. Most of the time it's not about me working for Uhuru Kenyatta, but it's usually (about our work) cracking our heads on issues affecting the country. Of course it's different now since he is as president, he has many things to do. We don't see each other often.
There are allegations that you are always high on something when you appear on TV debates. True or false?
Yes. I speak under the influence of patriotism. I am always high on my love for this country.
Do political analysts really matter in Kenya's political scene?
I believe they matter, but they are not the only important people. Known analysts like Mutahi Ngunyi and Moses Kuria are small-timers. Go to the villages and find the real political analysts. Some them decide who will be elected. I really freak out from analysts in counties like Kericho and Bomet. Two or three guys can change everything on the ground here.
You call yourself 'Honourable' on social media, yet you have never been an MP. Why?
All the names I could use were taken. So, I decided why not 'Honourable'. In fact, if one day I go to Parliament, I will move a motion where everybody, including you, would be referred to as 'honourable'. Why should 'honourable' be reserved for some 300 Members of Parliament?
Who was Moses Kuria before Jubilee?
I am publishing a book, which is a collection I have been writing in the last 22 years. That will inform those who think I came with Jubilee. Since I left the University of Nairobi in 1993 where I was a treasurer of Sonu (Students Organisation of Nairobi University). I have always been involved in politics.
Some people on social media rejoiced when reports claimed you were among those dead when former Mungiki leader Maina Njenga's vehicle was sprayed with bullets. Your take?
Yes I died. I am here in hell. Jaramogi says hi.
Will you be vying for Gatundu South parliamentary seat now that it's vacant after the death of Jossy Ngugi?
You know we are mourning. So it's not the right time to talk about this.