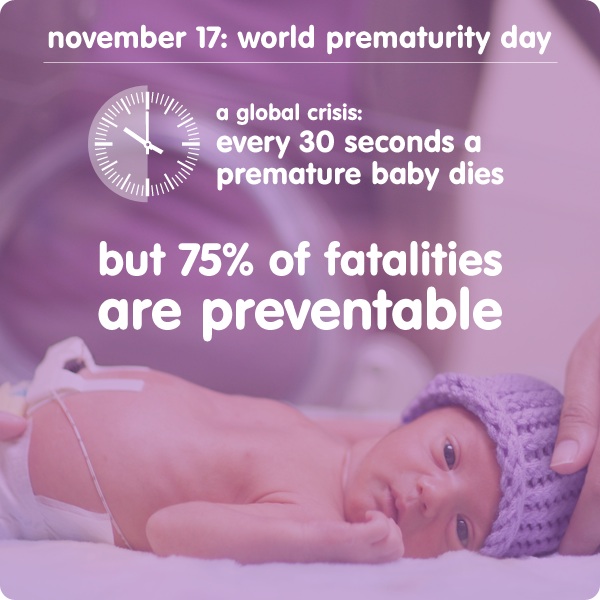 World prematurity day - Let's help save the future generations
Children are a blessing and a gift, thus it is everyone's responsibility to usher in and protect the next generation.
It is thus on this note that LittleBigSouls International Charitable Foundation held on the 3rd Annual World Prematurity Day Nov 17, raises an audible voice in Africa and Globally to honor the 1 million babies that die each year
The tragic facts are that a baby dies every second across the Globe. 15 million babies are born each year to preterm birth and over 1 million babies die each year, 75 percent of whom can be saved.
In statistics taken from the latest research in the Born Too Soon Report launched in May 2012, more babies unfortunately die from Prematurity than from Aids and Malaria. In the top fifty countries of the highest ranking preterm death statistics, African countries unfortunately are in the majority and Nigeria ranks 2nd, Ethiopia at 7th, Uganda at 12th, Ghana 29th, Guinea 48th with South Africa ranked 28th.
According to LittleBigSouls CEO/Founder, Chief Mrs Igweh "premature birth and its complications is irrefutably a global crisis that cannot be ignored, being highest on our African continent, and it is imperative that negative practices are completely eradicated through the education of the general populace on prematurity and its causes and management".
LittleBigSouls is thus proud this year to continue to advocate on this great initiative, honoring babies born too early, giving a voice to families, sharing their stories, celebrating miracles, changing the perception of prematurity and working on the improvement of the survival of the neonatal and maternal populace affected by pre-term birth.
LittleBigSouls as the leading proponent of pre-term birth on the continent is incredibly proud of its achievements to date, working to fund medical care for babies, support mothers, advocate greatly to prioritize better support of the neonatal healthcare sector, better education of clinicians, providing vital neonatal care equipment and low resource life-saving measures such as Kangaroo care to improve the care and survival of pregnant women and babies born too early to premature birth on the Africa continent and globally.
Our work has the great support of noted African celebrities and ambassadors who have been vital in our advocacy. Wonderfully this year, International Celebrity and Grammy and multiple award winning artist Celine Dion lends her voice in support of World Prematurity Day 2013 to make a life-saving difference against the mortality rates of pre-term babies on the African continent and globally.
Everyone can join us in making a difference in wearing purple, joining the events happening in your countries and sharing experiences on LittleBigSouls Facebook page. Join us on Twitter @littlebigsoulsl using the hashtag #WorldPrematurityDay in a 24 HR twitter relay from 16th of November through the 17th of November 2013.