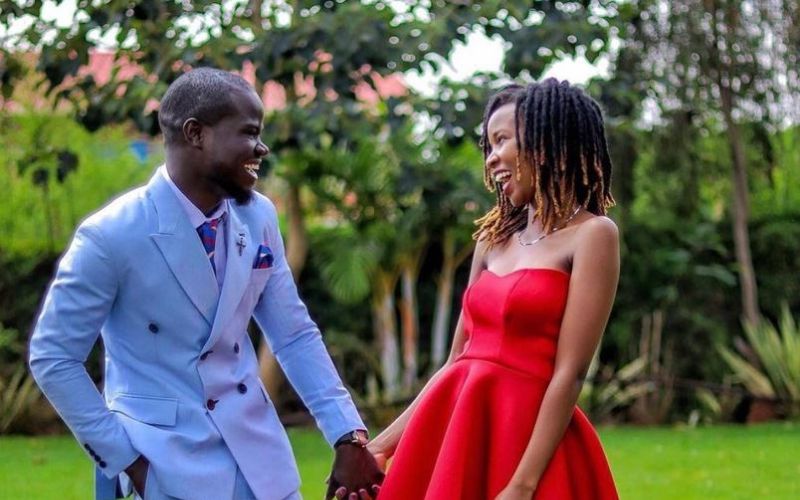 Joseph Campbell once said, "We must be willing to let go of the life we have planned so as to have the life that is waiting for us." This is what some celebrity couples had to embrace this year as they went their separate ways.
While some chose to end their relationships amicably, others had nasty breakups and aired their dirty linen on social media.
Anerlisa Muigai and Ben Pol
Tanzanian RnB singer Ben Pol aka Bernard Paul Mnyang'anga and Keroche Heiress Anerlisa Muigai's split shocked many people.
The two got divorced barely a year after tying the knot in May 2020 at St Gaspar Catholic Church in Mbezi Beach, Tanzania, in an event attended by close friends and family.
Anerlisa even adopted Ben Pol's name on Instagram back in January 2021 after their wedding.
Speculations as to the state of their union started when Anerlisa was spotted without her wedding ring and noticeably reduced her time online, hardly posting pictures of herself and limiting fan interactions.
Months later, Ben Pol confirmed he filed for divorce from Anerlisa, saying he did his best when it came to his marriage and would do the same if time was reversed.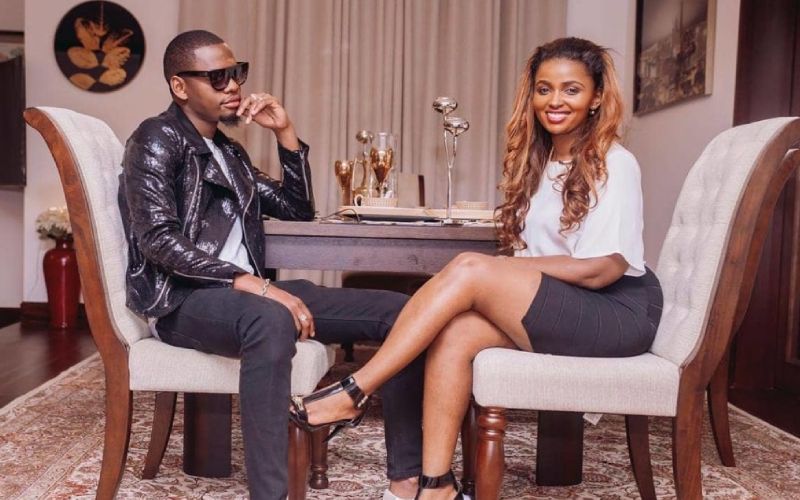 Elodie Zone and Nviiri
The relationship between YouTuber Elodie Zone and Sol Generation signee Nviiri the Story Teller took netizens by surprise.
The two hid their relationship and kept fans speculating for months, with Nviiri saying, "We needed to understand ourselves, are we strong enough for the public because they can be ruthless."
They later admitted to dating after fans spotted them together in public events and later started posting each other on Instagram wearing matching outfits.
However, the relationship took a dramatic twist after 24-year-old Elodie said they were no longer an item and made accusations of physical and emotional abuse.
Sol Generation released a statement saying they were investigating the allegations made by Elodie, adding that they do not "tolerate any form of mental, physical, and emotional abuse."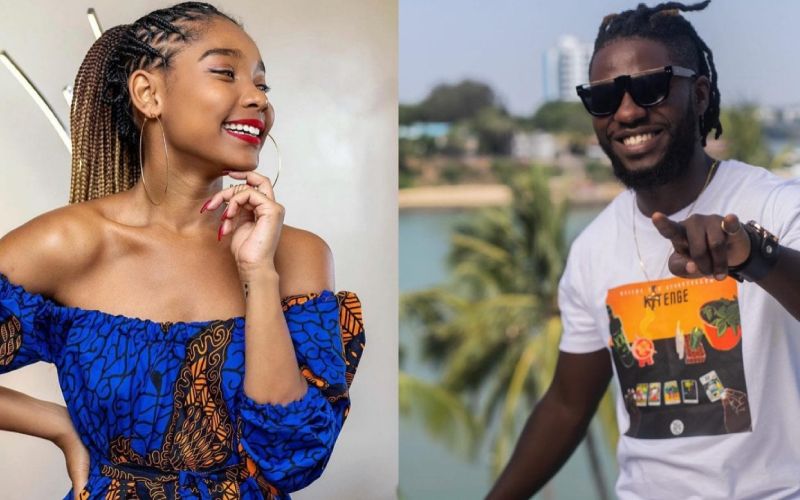 Nick Ndeda and Muthoni Gitau
After calling off their seven-year relationship, radio personality Nick Ndeda and YouTuber Muthoni Gitau trended on Twitter for two days.
Fans were left confused after the two opened up on a YouTube video saying they had grown apart and felt it would be fair to pursue their goals apart as individuals and no longer as a couple.
Muthoni said their separation was necessary to grow as individuals and allow them time and space.
She added that her intention after the breakup was to get back into the dating scene since she had only dated three other men before meeting Nick.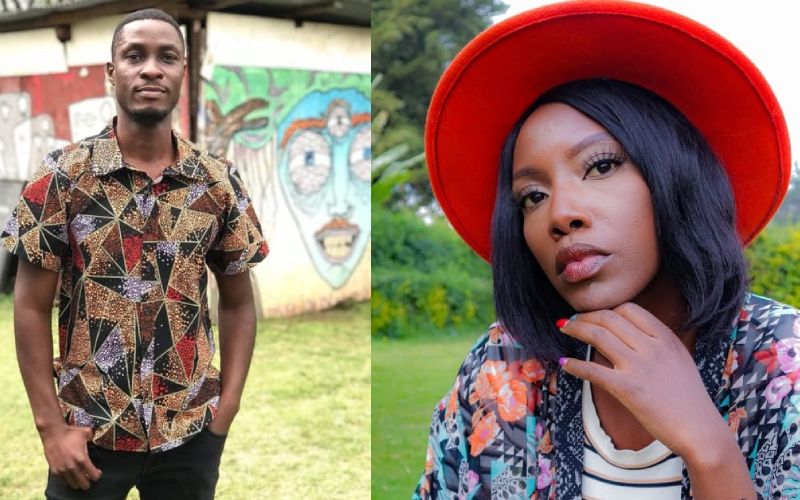 Alfred Mutua and Lilian Ng'ang'a
After 10 years of being the envy of many on social media, the Machakos Governor and Lilian Ng'ang'a decided to go their separate ways.
Lilian first announced on her Instagram page, saying, "Winds of change blew my way and two months ago, I decided to end the long-term relationship with Dr Alfred Mutua."
The governor later confirmed their split and said they amicably decided to go their separate ways but would continue to be good friends.
However, Lilian accused the governor of harassment and death threats in the last two months after her relationship with Kenyan rapper Juliani went public. Their case is still in court.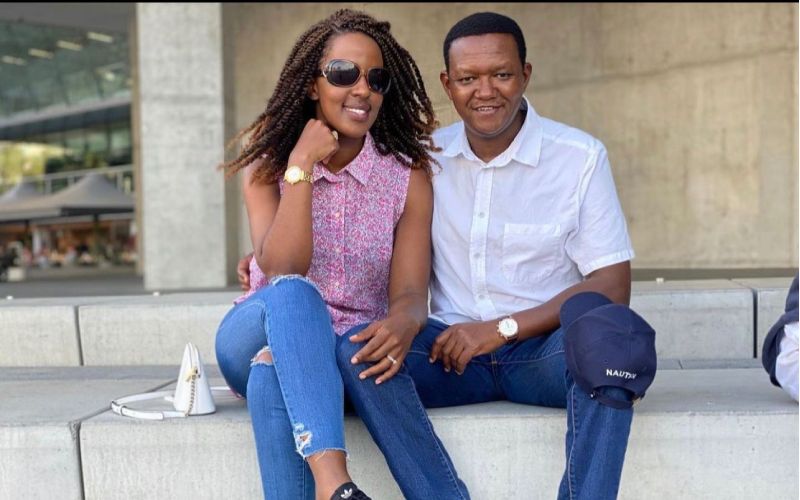 Mulamwah and Sonie
After four years of dating, comedian Mulamwah and actress Carrol Sonie decided to part ways amicably.
What came as a surprise to fans is that the couple separated barely three months after welcoming a baby girl. Sonie admitted to being in the wrong, and Mulamwah dumped her despite asking for forgiveness in an interview.
Fans were quick to speculate that their split was a form of clout chasing, given that the couple publicly announced they broke up a year ago, only to get back together and start a family. However, Mulamwah denied the claims saying "we do not clout chase" and asked fans to pray for them instead of mocking and trolling them.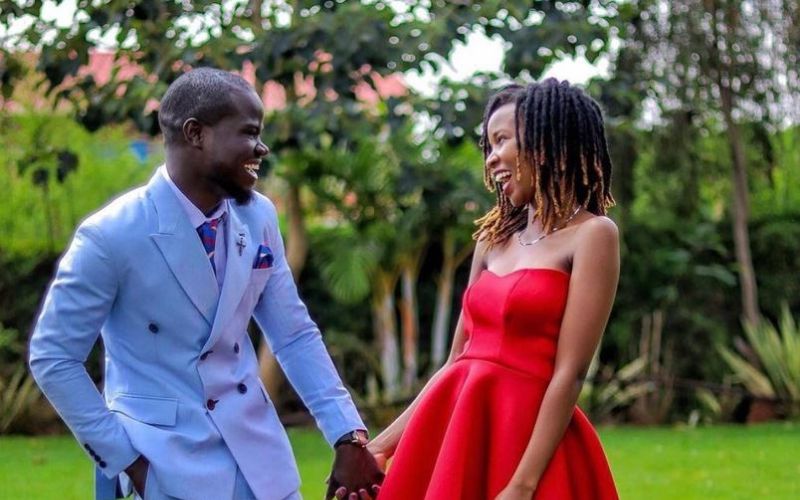 Related Topics