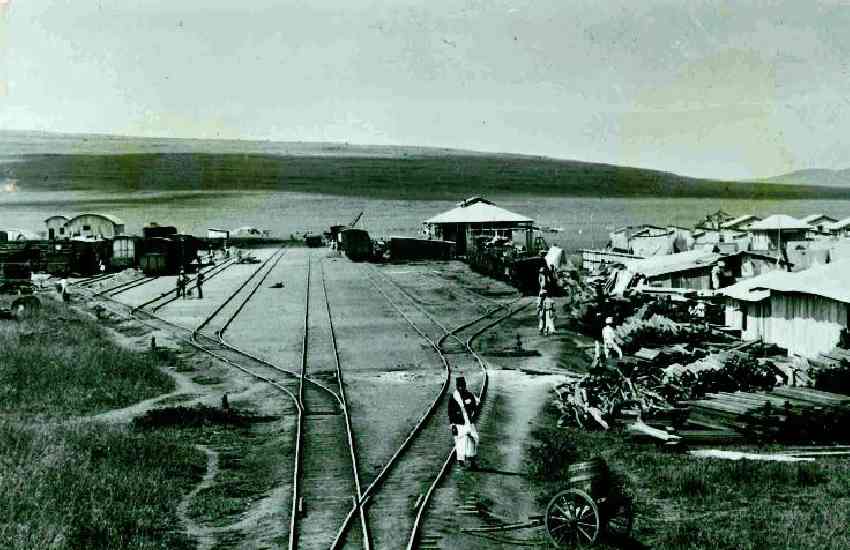 Some of the wealthiest Kenyans are muhindis. Most are fourth generation. Their forefathers came here with nothing but a suitcase and manual skills to labour as watu wa mkono during the construction of the Uganda Railway, whose completion in 1901 saw Indian 'Coolies' stay, kick-starting our cash economy as dukawallahs. There were no corner dukas before the Uganda Railway. But with these shops, muhindis controlled the retail trade of consumer goods in Kenya, where the Indian rupee was legal tender.
Read Also:Meet the Muhindi Kalenjins call 'Kiprop'
Indeed, it's in business that the Indian work ethic spawned magic in lasting family ventures; like Essajee Amijee & Sons, 100 years plus and still dealing in glass, as well as Broadways, which is still baking bread in Thika 50 years on. Their success was two-fold: they had the benefit of the outsider who has no hang-ups doing anything to succeed in a foreign environment. Outsiders also spot opportunities locals are blind to.
There are other things you will notice: muhindis hardly invest in matatu businesses - only bus shuttle services such as Easy Coach and the defunct Akamba Bus Company. They don't venture into small-scale farming;   nduma here, ngwaci there and thus rarely kill each other over two dry acres of ancestral land in Rumuruti! When they go into farming, they go large scale: Naivasha's Sher Karuturi is owned by an Asian. It is part of India's Karuturi Global - whose 500 million roses annually makes it the world's largest cut flower business.
Rwandan political economist, Dr David Himbara, notes in Kenyan Capitalists, the State and Development, published in 1994, that 75 per cent of Kenya's manufacturing sector is controlled by Asians, with miros clutching at a measly five per cent. Little has changed over 20 years later since Himbara's study.
Indian families that have hit the financial mother lode in manufacturing include the Chandarias (Mabati Rolling Mills), the Pauranas (Athi River Mining), the Ravals (Devki Steel Mills that controls 50 per cent market share), the Bipin Shah family (Basco Paints), the Vimal Shah family (Bidco Oil Refineries) and the Meralis (Sameer Africa). The miros in the five per cent bracket include, among others, Chris Kirubi (Bic, Miadi, Sosoft, Palmer's, Bloo), Kimani Rugendo (Afia juice, Pick 'N' Peel) and Paul Kinuthia (Bouncy Diapers, All-Tyme sanitary pads).
Did you know that this state of affairs was due to the harsh colonial laws that made life very hard for muhindis?
The Devonshire Declaration of 1923 banned Indians from farming and land settlement; preserving the White Highlands for odieros and supremacy of land ownership to 'natives.' This was after serious business tensions between jungus, Indian immigrants and Mwafrikas who were then working in near-slavery conditions. The Devonshire Declaration pushed muhindis into retail and wholesale business which they controlled until Kenya's independence in 1963, when the Africanisation policy saw foreigners leaving their businesses and jobs to miros. The Trade Licensing Act also restricted where they could do business in Kenya.
Wanjiru Waithaka and Evans Majeni in their 2014 effort, A Profile of Kenyan Entrepreneurs, note that the Africanisation programme saw Kenyans applying to acquire shops along Nairobi's Biashara Street for instance, but without business acumen, later resold them to the same muhindis! But being pushed out of their dukas, retail trade and jobs saw muhindis decamp to where there was little competition: manufacturing!
Read Also: Asians want to kill me for marrying Bukusu woman — MP Shakeel Shabbir
Have you ever wondered why muhindis rarely omba serikali for anything? Well, Robert R Gregory in his 1992 book, The Rise and Fall of Philanthropy in East Africa: The Asian Contribution, writes that social services like healthcare and education were offered along racial lines. This saw Indians gang up to form the Social Services League, officially launched in 1923 to 'serve all Indians in East Africa.'
Social Services League received no financial leg up from the colonial government, besides 'token' grants from municipal councils. But in the fullness of time and through membership subscriptions, it put up hospitals, nursing homes, schools, colleges, temples and sports clubs where they could play cricket and squash without having to 'omba serikali!'