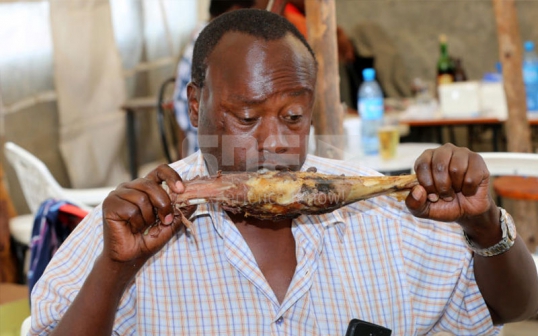 Major celebrations followed the Tuesday inauguration of President Uhuru Kenyatta in several places around the country. His supporters spared no expense to mark the day.
In the most random feast, ordinary Kenyans were treated to a roadside party in Nairobi's Nyamakima, where tents were erected, sheep slaughtered and the meat served to anyone who cared to eat.
An affluent location across the central business district was the venue of a much grander party took place.
Three Jubilee Party leaders are said to have splashed at least Sh3 million on the after-party on Tuesday night.
The party reportedly went on until early yesterday at Galileo - an uptown lounge in Nairobi - according to people involved in planning it.
A bull, several goats and hundreds of chickens were cooked for the fete that was open to everybody – unlike in most other celebrations where guests attended strictly by invitation.
Among the revellers were Water Cabinet Secretary Eugene Wamalwa and Nairobi Governor Mike Sonko. Jomo Gecaga, Uhuru's Chief of Staff and personal secretary, represented the President in the night-long celebrations.