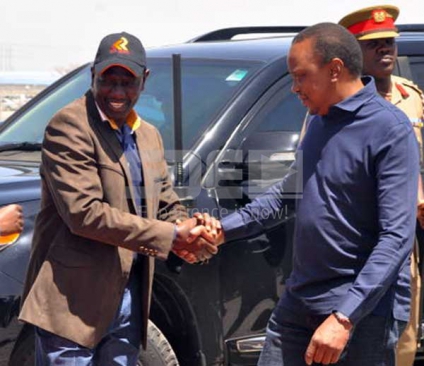 Political analyst Adams Oloo believes that the uniting factor for Jubilee coalition withered off the moment president Uhuru Kenyatta was left off the hook while DP William Ruto remained at the Hague.
"We saw it from the beginning when the two communities rallied together to form a coalition because of the ICC case... they said if we separate we shall be hanged separately, but if we work together we will win as a team.
That is no longer the case. William Ruto's problems as at now is the ICC while Mount Kenya's big problem is William Ruto and the 2022 succession," said Oloo in a telephone interview.
According to him, JAP may not even exist by 2017 as the plans of the two parties may have changed by then. "If you observe keenly it is the DP who is pushing for the formation of JAP.As at now, what puts URP and TNA together is Raila. Countering Raila has made them join hands while in real sense there is nothing binding them," he added.
State House Spokesman Manoah Esipisu recently said that the president and his deputy had nothing to quarrel about as at now, everything was focused at the on going teachers strike. "I can assure you there is no bad blood between the President and his deputy. All you are hearing is rumors," said Esipisu when contacted for a comment.