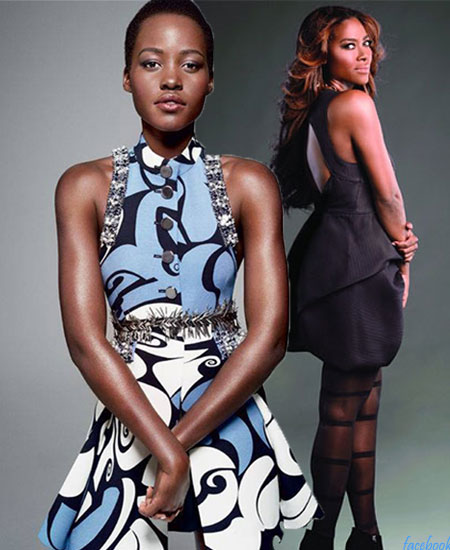 Our girl, Lupita Nyong'o, has been blasted by a US reality celebrity, Kenya Moore, for what she is terming as 'refusing to stay humble'
Now Kenya, the diva lady, took to Twitter to rant about how the Oscar winner snubbed her by refusing to take a photo together…the nerve! This was at the just concluded Golden Globe Award ceremony.
The Real Housewives of Atlanta diva was not holding back on the vitriol going so far as to imply that Lupita was acting out after just 2 movies.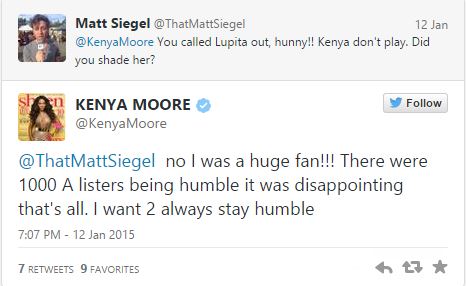 This is not the first time Kenya Moore has started or been caught in a war of words. She has been involved in cat fights on the Real Housewives series and even while on the Celebrity Apprentice show.
No word from Lupita's camp yet.