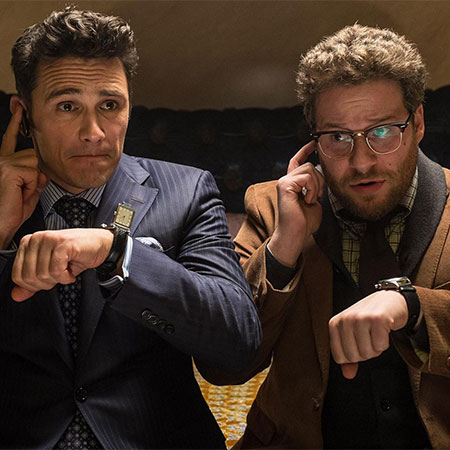 A laugh to kick-start the year. The Interview is a witty movie starring James Franco (Dave Skylark) and his producer Seth Rogen (Aaron Rapoport) who run the popular celebrity television show Skylark Tonight. Together the two revolutionise and bring the fun side to television thanks to their entertainment round ups and celebrity discussions.
However, their show takes a twist when they realise that Kim Jong-Un, Korea's stubborn dictator, is a fan of their show. On that note they set out to score an interview with the dictator in a bid to establish themselves as the finest journalists in the trade and scale the heights of popularity and show ratings.
Impressively, they score the rare opportunity to interview Kin Jong-Un but just before they set off for Pyongyang to realise their dreams, their mission changes as the CIA recruits them to kill the dictator.
Evidently un-equipped and unqualified to take down the dictator, the CIA struggles to guide them through the mission, but not without a struggle!
Thumbs up:
Thanks to a struggle that somewhat feels like a parody, the movie features action scenes that are bound to leave viewers in stitches and depicts a reflection of what would happen if a secret mission were to be poorly executed. It also shows viewers what happens in production houses and just how far producers would go in the quest to create the best shows and amass the highest ratings. Thanks to the journey to North Korea viewers get a taste of its culture and traditions as well as its politics.
Thumbs down:
Anyone seeking a realistic view of life will be disappointed especially following speculation after Sony studios was hacked. Strong political viewers may end up with more questions than answers in regards to how politics and government structure are portrayed in the movie.
Verdict:
Comic action movies are somewhat rare so this is bound to leave viewers in stitches, an open mind is the first step towards enjoying the movie.