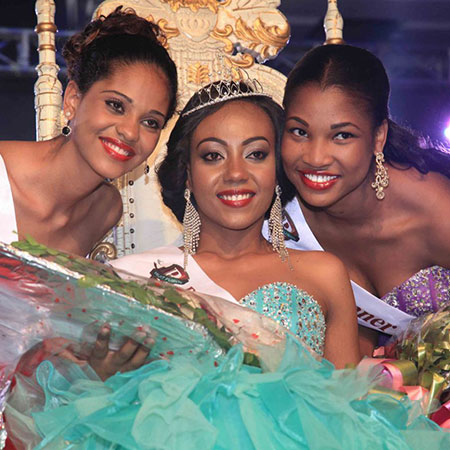 Resigned Miss Tanzania Sitti Mtemvu (centre), with First Runners Up (right) Lilian Kamazima and Second Runners Up (left) Jihan Dimanhk
By May Jesaro (@KiptuiMay)
When everyone was busy talking bad about Miss Uganda Leah Kalanguka on social media, Miss Tanzania, Sitti Mtemvu, was thinking of surrendering her crown.
Sitti has voluntarily stepped down hardly a month after winning the crown, following cheating allegations which apparently indicate she is 25. She won the pageant on October 11th, and the title has since been offered to first runner-up, Lilian Kamazima, 18-years-old.
According to Tanzania Daily News, she sent a letter to the Director Hashim Lundenga, of Lino Agency International Limited, stating she surrendered the crown after pressure from the public and social media.
In her letter she stated, "I've voluntarily decided to step down as 2014 Miss Redd's Tanzania, without being influenced or forced by anyone. I have nade the decision in order to protect my family, keep my dignity, pride and honour."
Sitti's birth certificate shows she was born on May 31, 1991, meaning she is 23-years-old as which appears different from media outlets and social media claiming she is 25 years of age.
The beauty seems to have made history as this is the first time a crowned Miss Tanzania has resigned.