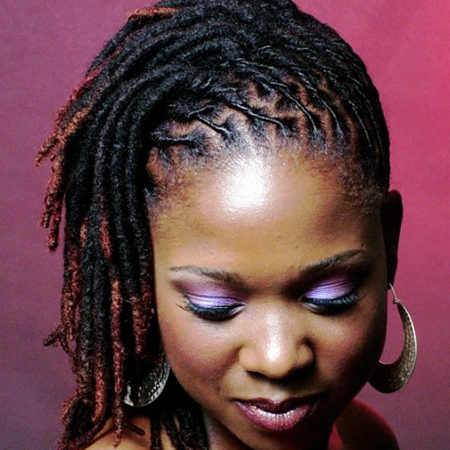 A woman with dreadlocks Photo:Courtesy
First it was the miniskirt-for-schools debate, then the condoms talk. Now it is dreadlocks! A nine-year-old boy recently took Rusinga School to court after the school suspended him because of sporting dreadlocks prompting a national debate on the hairstyle commonly associated with the Jamaican reggae culture. Are schools, parents and policy-makers falling out of tune with the times? PULSE finds out
"What is the big deal about matted coils of hair," someone asks. Dreadlocks, locks, dreads, jata or whatever you care calling them. What's the big fuss?

Last week, the media was abuzz about a nine-year-old boy who has been suspended by Rusinga School for sporting dreadlocks. His mother went to court over discrimination claims. The case was committed to trial on Wednesday.

The school had compelled the boy to cut his hair but he declined saying his father is of Jamaican decent. He went ahead to argue that the four-year old dreadlocks were part of his father's culture.

Even as mixed feelings on the matter stirred a public debate this week, Rusinga School stood its ground saying that being a Christian school, it did not allow the growing of dreads among its (male) students.

It argued that it has a grooming policy, which all parents are expected to subscribe and adhere to when their children are being admitted to the school.

The school further explained that different rules applied to its male and female students with regard to hairstyles and none amounted to the violation of any fundamental freedom of its pupils, asking the court to dismiss the petition.
According Principal Omino, the school that was founded back in 1975 under Christian beliefs and it has been consistent with its values.
Even as the petitioner argued that the school had allowed her son to have dreadlocks for the four years that he attended kindergarten classes, the defendant maintained that the school rules vary from one stage to the other, noting that it did not enforce such regulations on pre-schoolers.

Early this year, a Kilifi politician started working on a Bill that will bar women from wearing short skirts and men from wearing tight trousers. The Kilifi County Representative Renson Kambi argued: "Moral standards have gone down in Kilifi due to 'improper' dressing. Most ladies are dressing skimpily and that cannot be tolerated."

"Undue dressing continues to encourage prostitution...It has now become difficult to walk in the markets of Kilifi County, especially in the company of in-laws and children, because of the way men and women have decided to dress...," he said.

The dreadlocks and miniskirts issue is not new in Kenya. Back in 2012, the then Education Minister Mutula Kilonzo stood in support of students who were calling for miniskirts to be allowed in secondary schools. "I am in total agreement with them (students). Why do you dress a schoolgirl like a nun; they want to be modern like Mutula," he said, amusing many.

While most schools have maintained old traditions such as the wearing of shorts and sweaters as opposed to trousers and blazers, the pressure to modernise is mounting.
"Who says dreads are a Rastafarian thing. That is such a backward way of thinking. People should keep up with the times. There is nothing wrong with having dreads and going to the office," argues Ben Kasese, a 25-year-old accountant.

"If you associate dreads with criminal minds, then you are saying that ethnic groups such as the Maasai and Turkana, who have always worn dreadlocks, have no place in our modern society," he adds.

"I think some of us have been overtaken by time. Just by the simple fact that they don't seem to understand why computers should be introduced in schools that tells you why they are still bothered by miniskirts and all those other issues. This system needs a total overhaul," Rose Kang'ethe, a 16-year-old student concludes.