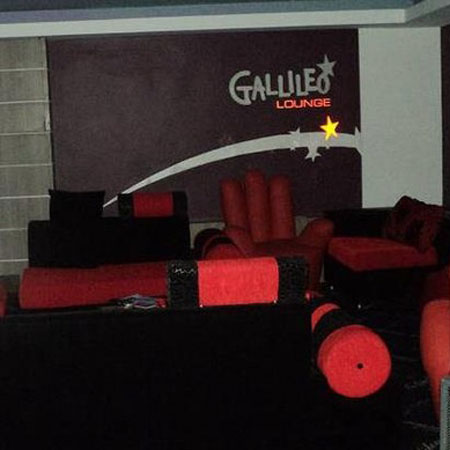 Galileo Lounge                 Photo: Courtesy
When you walk into the uptown Galileos Club after a two months renovation closure, major surprises will greet you as the club proprietor is not sparing any penny to give the joint a makeover.
MondayBlues has learned that sound, furniture, lighting system and carpets, all worth millions of shillings, have been imported and the features at the private VIP launches have been enhanced ahead of the February 14 re-launch.
"We have imported everything. As a brand, Galileo, which has been the top club in Nairobi for the last three years, is facing a major makeover so as to keep up with the times," Maureen, the club's general manager said.
"We want to be the best possible club there can be in the region. The long renovation closure time should tell you that this is a major process," she added.