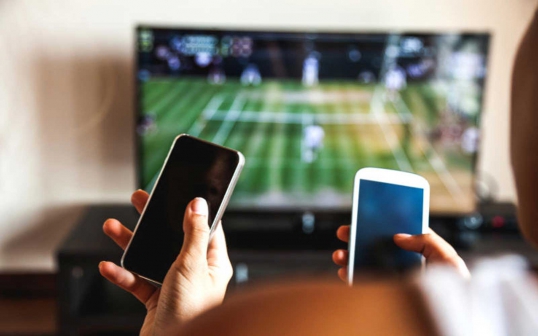 There is good money to be made from football betting if you stick to some simple basic rules.
Millions of people bet on sports all over the world because they would like to make some money. Of course, it's not the only reason but it's certainly one of the main motivators besides entertainment! Not surprisingly, online sports betting has increased in popularity over the last few years in Kenya as well. People enjoy placing their bets on various types of sports, including football, golf, horse racing, tennis, basketball, volleyball, and many more. However, we can all agree that football is considered to be the most popular type of betting in the country.
Fortunately, Kenyan punters can choose from several reputable and reliable betting sites where they can place their bets on their preferred sports events. If you are also thinking about betting online instead of at a brick-and-mortar sportsbook, check out the best betting sites in Kenya highlighted here in a thorough guide. In this guide, you will find everything you need to know about the top betting sites that are available for Kenyan players. Thus, finding an online bookmaker that fits all your sports betting needs could not even be easier!
However, regardless of whether you will place your bets online or in-person, if you would like to become a profitable sports bettor, you need to create your own football betting strategy. How can you do that? It's a good start if you are aware of a few simple rules. Then, when you see what works for you, you can further adjust your strategy.
In the following, we will discuss the 10 commandments of football betting. By keeping in mind these simple rules, you can significantly increase your chances of winning
Rule 1— Do not bet on your favorite team. If you're honestly going to try and make money, you have to remain unbiased in every way. When you bet on your team, a large percentage of the time your judgment is clouded.
Rule 2 — Work out a staking plan. Once you have identified a value bet the next question is "how much should I bet?" The answer to this question is determined by how confident you are about the bet, and by how much value you think you are getting.
Rule 3 — Never, EVER, chase. We've all been there, you've had a terrible day and lost a lot of money. "Time to get my money back" will only land you in trouble and spoil your day! To make money betting on football it is crucial that you have discipline.
Rule 4 — Stick to singles or doubles. It is hard enough predicting the outcome of one match let alone five. No matter how many teams you pick there will always be one result that lets you down.
Rule 5 — Do not bet on sports if it affects your health. If you are a hard loser, if you have high blood pressure, a bad ticker, or just can't let those bad beats go, then this isn't the game for you because losing is inevitable
Rule 6 — Pay close attention to team news. An injury to a key striker or a suspended captain can sometimes greatly swing the odds in your favour.
Rule 7 — Choose which markets you bet on carefully. The best markets to bet on are generally the match odds and some of the goals markets. Halftime/fulltime, correct score, first goal scorer and other similar markets have a higher profit margin.
Rule 8 — Keep records of all your bets. It is important to do this so that you know exactly how much money you are making or losing. It will help you decide on your staking plan and make it clear that you should stop if you aren't making money in the long run.
Rule 9 — Stick to what you know and don't bet on leagues you haven't been following. You can only get an edge on bookmakers if you have better knowledge than they do on a certain league.
Rule 10 — Don't get carried away by short term trends and always be mindful of the bigger picture. If a team has won four games on the bounce then ask yourself "are they winning these games because they are a good team or is it just a lucky run?"
Related Topics