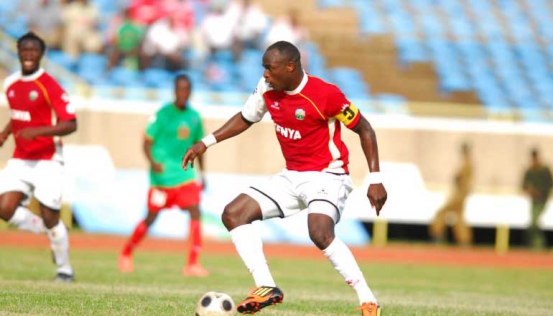 Our youth soccer has been in the Intensive Care Unit, almost breathing its last.
But this is bound to change now that the country may be forced to abandon the 8-4-4 system of education — this imminent change might just be the missing link.
It is alleged that we may adopt 2-6-3-3-3 as the new system of education comprising two years in kindergarten, six in primary school, three in junior high school, three in senior high school and three in university. Our boys will spend their teenage years in high school. This is good news to our soccer. We might call this the 'Super 6' soccer age when the boys are 'teachable' — which will be good for Kenya if it is to reclaim its lost glory.
The 8-4-4 system had no time for football development. Forget the few boys who trickled through to the annual 'Mickey Mouse' national school tournaments and from which we may not recall the products that trickled to Harambee Stars.
Well, we know George 'Blackberry' Odhiambo, Eric Ouma, Amos Nondi, Michael Olunga, Yusuf Juma, Edwin Lavatsa and others, but what quality of soccer do they bring to the pitch? How hardened and sharpened are they before reaching the national platform?
Soccer observers have singled out their lack of good skills, like ball control, positioning and sense of anticipation. It is lacking in many players even at the national team.
Reason? Lack of early training.
With the 8-4-4, many boys are either too busy to juggle between playing and studying or are restricted in boarding school.
Way back in the 1970s, 1980s and 1990s, Nairobi boys were scattered in various day schools within the city. Nahashon 'Lule' Oluoch (Highway High School), Sammy Owino 'Kempes' (Nairobi Technical), Austin 'Makamu' Oduor (Highway), Francis 'Odengo' Kadenge (Lang'ata High). Musa Otieno and George Waweru were both in Ofafa Jericho as Charles Omondi 'Korea' and Richard Madegwa were in Eastleigh High School. Dennis Oliech, Victor Wanyama and McDonald Mariga are alumni of Kamukunji Secondary.
Others were in day schools out of Nairobi: John Okello 'Zangi' (Kisumu Boys), George Onyango 'Fundi' (Tudor Day), John Arieno 'Papa' (Allidina Visram High School). Many others came through Nakuru schools like Nakuru Day, Afraha High School and Menengai High School.
All these boys were in day schools that have 'sadly' been converted to boarding schools. Boarding schools are more expensive and restrictive to a soccer talented urban boy.
The flip side of it is that those who were in upcountry boarding schools like Mike Okoth Origi, Henry Nyandoro and Henry Motego in Itierio High School, were either 'not too busy', or had teachers who were interested in developing their talents. Boarding schools were somehow convenient for nurturing academics, discipline and the culture of teamwork.
Kakamega's Green Commandos had the late Chris Makokha who doubled up as their physics teacher and soccer coach.
The argument is that the boys who were in day schools had all the freedom to practise with their clubs as well as play during weekends. It was normal to find a student playing for a Super League team over the weekend and attending class on Monday. That mix gave them the necessary experience while still in school. By the time they were joining the national team after say four or six years they were not stage shy.
The day scholars were regular team members because they never missed training. Austin Oduor recently told me he would carry his books and kit-bag from Ziwani to Highway High School in South B so that he could attend training every evening after school.
Kakamega's Motcom FC had many students in its fold, many of whom succeeded simply because the school principal, John Kinara, had good structures for identifying and nurturing talented boys all the way from Form One to Form Six — it was like off-loading an employee with six years' experience to a new employer.
Take the case of our latter-day school boys. Edwin Lavatsa, Eric' Marcello' Ouma, Amos Nondi and Michael Olunga. After school, one could easily notice their rough edges as they entered the big stage.
That was not the case with Okoth, Motego and Nyandoro who were national team material while still in secondary school. The three played together for a very long time that they knew how to switch tactics to counter opponents, which is why they managed maximum points against visiting teams from Nairobi who came to play them at Gusii Stadium.
Out with the 8-4-4 system, and in with one which will keep boys longer in school, and our soccer will surely be better for it.