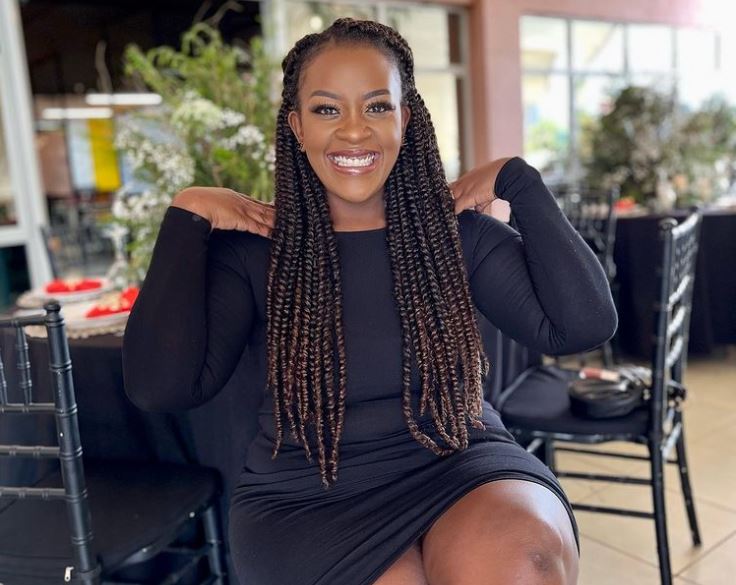 Content creator Murugi Munyi formerly known to her fans as Yummy Mummy has joined the latest iPhone gang after her husband, Zach, gifted her Apple's iPhone 13 Pro Max.
Expressing her joy and gratitude via her social media page, the mother of three revealed that she could not make the big investment on her own, only for her husband to surprise her with the luxurious gift.
"IPhone 13 Pro Max. I had decided not to buy it because I wasn't ready to make that kind of investment and my 12 was still perfect to me but my maaaaans did it! I love you Rhino," she wrote.
Murugi went on to appreciate Zach for listening to her silent needs and fulfilling them.
"It's so beautiful I never expected it but God gave it to me. Let's hear it for men who hear your silent needs and wants and brings them to life for you," she added.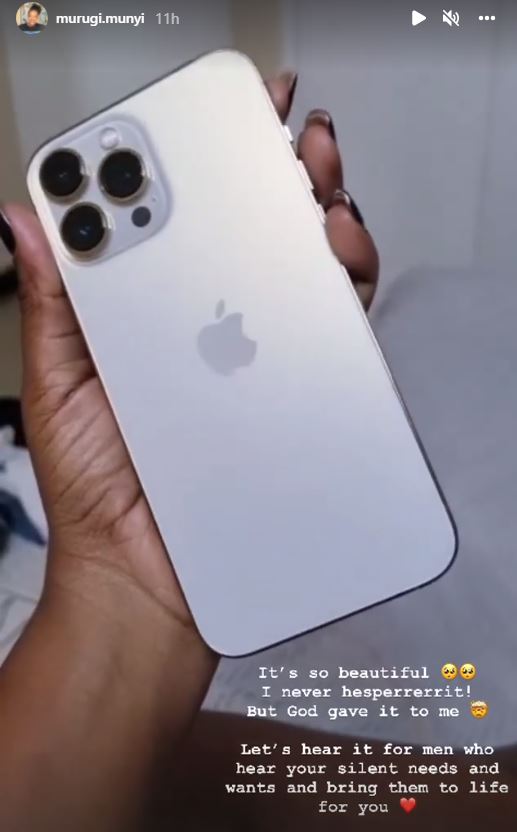 It is safe to say that the famous YouTuber's marriage has been doing well since making the conscious decision to keep her private affair off of social media. The decision settled after the couple almost called off their marriage due to public scrutiny and pressure.
"The only thing I don't share anymore is anything to do with my marriage/ husband. And that is because we realized the pressure of public scrutiny on our relationship was beginning to impact us negatively and we decided it was better to keep that part of our lives private," wrote Murugi in a previous post.
True to her words, the former TV host deleted all her husband's pictures from her timeline and has since then only posted her work and children.
"I deleted every photo of him on my page and people thought we had broken up. It was just a decision we made," she said.
Not only did the bubbly influencer decide to keep her relationship off of social media, but they both also agreed to salvage their bruised marriage and go for couple's therapy which Murugi admits saved them.
"We both have very different approaches to conflict. I am an extremely confrontational person but he will just not say anything. It has taken therapy and a lot of communicating for us to get to a point where I told him, when you withdraw from me and I withhold communication, it hurts me. And he was like, well, if you come shouting, I feel disrespected. So it's a work in progress.
"We are getting better and before, we would go for two weeks without talking to each other. Our therapist told us not to let the sunset before resolving our issues. Couple therapy has saved my marriage," she said in a previous interview.