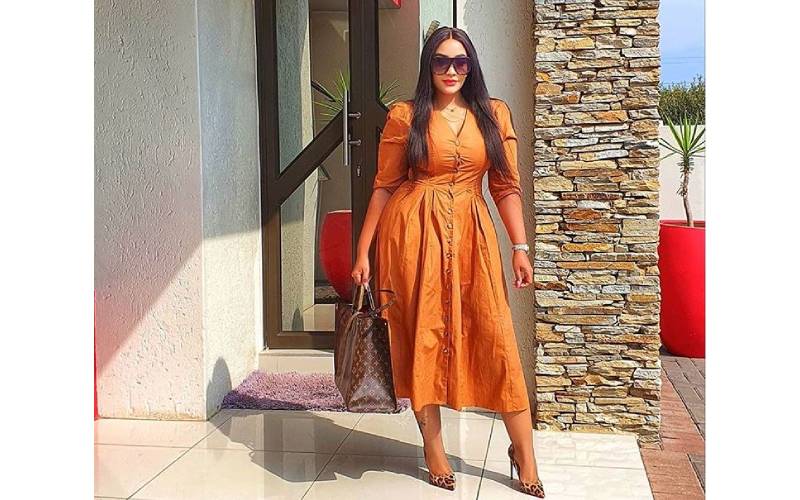 South African-based Ugandan businesswoman Zari Hassan has warned her fans to stay away from social media pages using her pictures to ask for money.
According to Zari, cases of unsuspecting fans being conned in her name have drastically risen. Most scammers demand money under the pretense it will be used to fund Zari's foundation and charity work towards orphanages.  
"I need you to understand that I don't do trade, I don't do forex, I don't go around asking for money to do my charity events, that I do personally and the other ones that I do I'm usually invited top them. I don't do trade, I don't do forex. There is nothing like Zari foundation asking for money, financial aid to go and help orphanages," she said.
The concerned social media influencer clarified that she does not take people abroad and provide them with jobs as most fake accounts claimed, warning her fans to be more vigilant and to block any page trying to scam them with that lie.  
"I don't take people abroad. There are a whole lot of adverts with my face on them saying Zari takes people abroad to find jobs. I don't do none of that stuff. A whole lot of people have been scammed and unfortunately it always comes back to me because it is my face that is being used. Block the page, report the page and stay away from such activities. I really want to warn you. Do not fall for that scam," she concluded.
However, this is not the first time the mother of five has had to warn her fans against impersonators demanding money in her name using devious methods.
Sometime in March, Zari was forced to distance herself from an online con case after a fan who was swindled Sh55,000 demanded that she refunds him the money.
As proof, the devastated fan provided numerous edited videos of Zari that the scammers had replaced with their own voice to look like she was the one speaking.  
Responding to the matter on her social media, Zari referred to the fan as a 'fool' for falling for such tricks and even going ahead to send them money.
"You can't be out here sending strangers money and you won't allow me to call you a fool. You are a certified fool. Go back to where you started and finish it off there... I can't believe people be out here changing voices in my old videos. I never request financial assistance from anyone, I never advertise for jobs abroad, I don't seek funds for charity. I single handedly do my charities. Please leave me out of your nonsense," she wrote.
A section of online users sympathized with Zari, acknowledging that she was famous and had no control over what people decided to do with her pictures.
"Being famous comes with a lot. People got issues," commented a user by the name Drift Gladiator.
"Wow this is just too sad and bad," added Blessbrownvera.