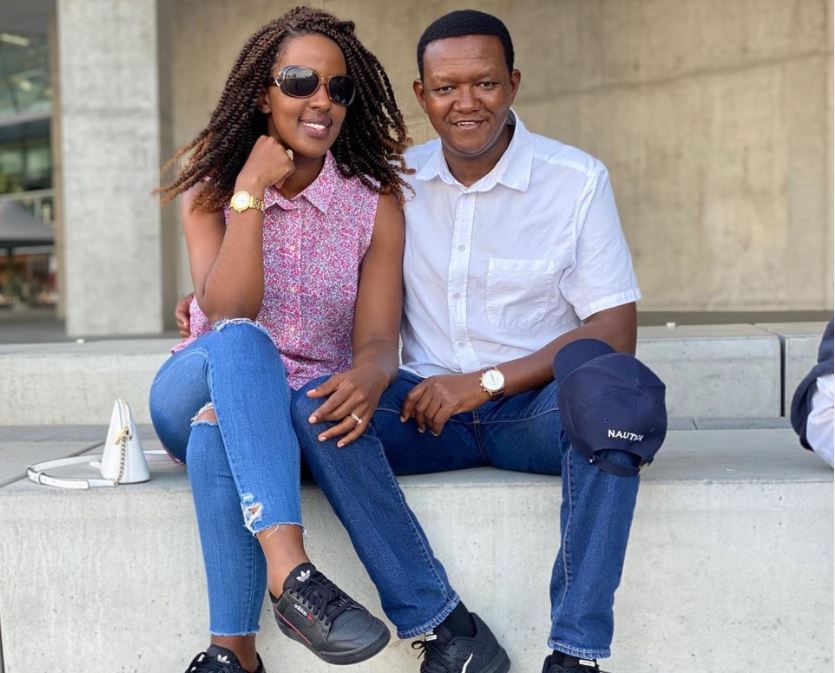 Machakos Governor Alfred Mutua and First Lady Lillian Ng'ang'a have announced the end of their 10-year relationship.
Making the announcing via Instagram yesterday, Dr Mutua said they amicably decided to go their separate ways but would continue to be good friends. 
"Lillian and I have been a blessing to each other. Two months ago, we decided to slowly disengage. We are on amicable terms and remain very close as friends. We will continue to talk, meet and share ideas constantly," wrote Mutua.
ALSO READ: Governor Mutua and wife Lilian open posh A &L hotel in Machakos
The governor added that Lilian would remain a close advisor as he runs for president in the 2022 elections, adding that she would continue with her projects under the Lillian Ng'ang'a Foundation and in the county.
"She will be a close advisor as I govern Machakos County and run for president because I trust her sharp insight and heart. She has always been my number one fan. Our love for each other is permanent, but I think at times space and new directions are important," Mutua wrote.
ALSO READ: Trouble in Paradise: Who is Alfred Mutua's first lady?
On the same day, Lillian posted on her Instagram saying she would step down as Machakos First Lady after separating from the governor two months ago.
"Winds of change blew my way and two months ago, I decided to end the long-term relationship with Dr Alfred Mutua. We had a good run and I am forever grateful to God he brought us together. We remain friends," she wrote.
The two have been together since 2011 and never shied away from publicly displaying their affection toward each other. They have been the envy of many in moments captured during lavish parties.
Mutua has three children from his previous marriage to Josephine Maundu.