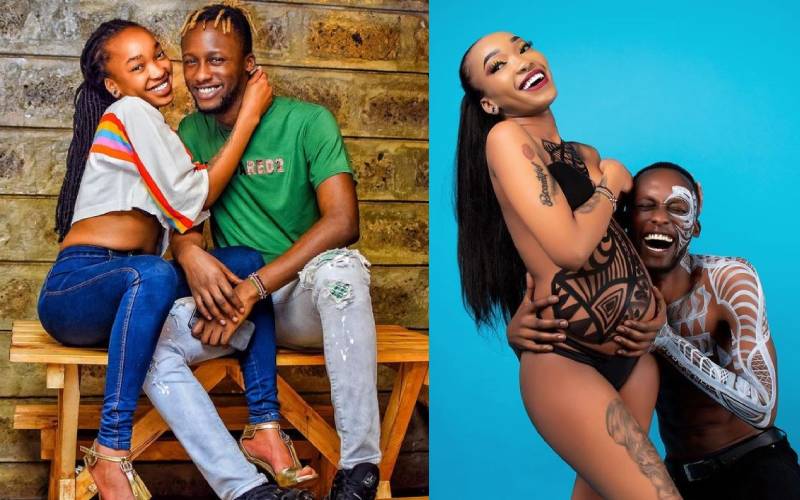 Famous Vlogger Xtian Dela and his girlfriend, Fatmah Banj, are expecting their first child.
Sharing the exciting news via social media, the aspiring politician poured out his heart to the vixen cum businesswoman, thanking her for not only making him a father but also impacting his life positively.
"I cannot believe it is already seven months down the line. You have changed me a lot @_fatmah_banj_. You have given me happiness, given me peace, made me laugh, cry, smile and challenged me mentally and businesswise. You have become a true best friend and now you have given me the best gift a man can ask for - you have made me a dad," he wrote.
ALSO READ: Mwende Macharia calls out influencer Xtian Dela on social media
The award-winning Vlogger asked for forgiveness from anyone he may have offended in the past.
 "I have turned a new leaf. Clean shave, more mature and focused thanks to you @_fatmah_banj_. I have let go of all my negative old ways. Apologies to anyone I have wronged in the past. Starting a new chapter focusing on family and politics. I must make Westlands and Kenya better for my baby," he said.
An excited Fatmah, too, could not hold back her joy and shared an adorable picture of their maternity shoot with the caption, "The butterflies he gave me turned into tiny feet."
Xtian announced his relationship with Fatmah at the beginning of the year before deciding to move in together shortly after.
ALSO READ: Footballer Victor Wanyama to sue Xtian Dela and socialite over defamatory statement
 "Finally moving into our new house with my girlfriend @_fatmah_banj_. Lived in this house for 10 years. It is emotional for me. The house made me who I am. I lived comfortably in this little house in Lower Kabete. I did not let any social media pressure push me to living in a house that I could not afford just for the glam. I saved up and invested wisely. This is my journey, our journey in the next phase of our lives. We are glad to share this with you." Xtian said in a video.