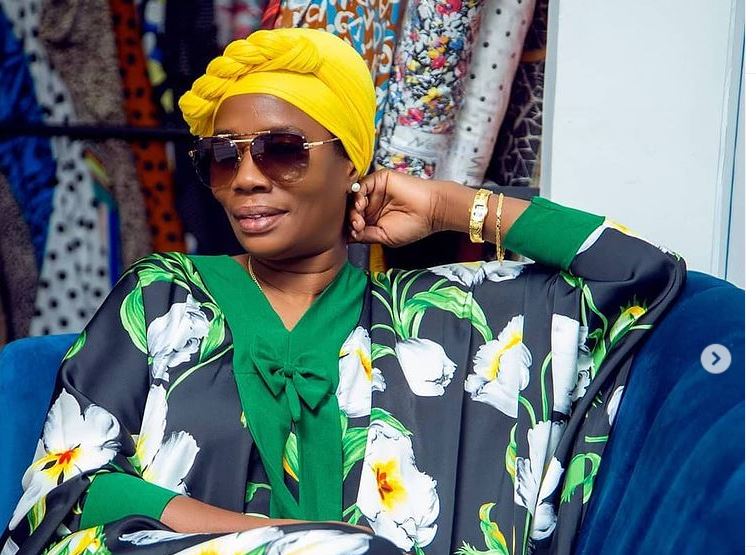 Diamond Platnumz's mother, Sandra Sanura has finally addressed pregnancy rumours after several Tanzanian blogs reported that she's expecting her first child with her husband, Maisara Shamte.
Speaking to Global Publishers, Sandra refuted the claims averring that her age wouldn't allow her to conceive and carry a child to full term without developing health complications.
Aside from her well-being, Sandra stated that she's in no position to nurse and care for a child as she is focused on living her best life, and having a baby would only pull her behind.
"Look at me, do you see the pregnancy? What would I be looking for by getting pregnant at my age? It is my time to enjoy life like a youth. Why would I start breastfeeding again? Wouldn't it be fatal if I got pregnant at my age?" she said.
Sandra's response is similar to the previous reply she gave a media outlet when they reached out to enquire about her plans to start a family with her husband.
The celebrity mother disclosed that she had no plans of getting pregnant for her husband despite them getting married and moving in together.
"I don't plan on getting pregnant," she said.
Relationship
During the onset of their relationship, Mama Dangote and her young lover were subjected to trolling. Shamte was accused of taking advantage of his relationship with Sandra to access her son's wealth.
The businessman responded to the allegations explaining that he had his own money and therefore didn't need to get closer to his wife for Diamond's money.
"You know people have been questioning why I married Diamond's mother and why I live at her place. The issue is not that I lack a house but staying with my wife so she can take care of me.
"I came with my own money that is why she accepted me. I am a big man, how can someone take care of me financially? Do you think she would accept a proposal from a poor man? Do you think she can date someone who has no job or money? She loves a lot. She can't hang out with someone who doesn't have plenty of it," he said.
The couple has continued to grow in love and show their affection, oblivious of people's opinions.
Opening up in a previous post, Shamte expressed how amazing he felt being married to Sandra.
"I don't know if everyone who has gotten into marriage is enjoying it like I am. Najiuliza alafu majibu yanasema ndoa ni daraja tu ila kilichokufa kwake ni moyo wangu ulionasa ukanasika," he wrote.
Mama Dangote responded to his post equally, professing her love to him.
"Nakupenda mume wangu zaidi yako hakuna (I love you more, there is no other)," she replied.
Despite their relationships up and downs, the couple seems to be head over heels for each other and are not partying ways any time soon.
"Laughing at those saying we will part ways," said Sandra in a previous post.