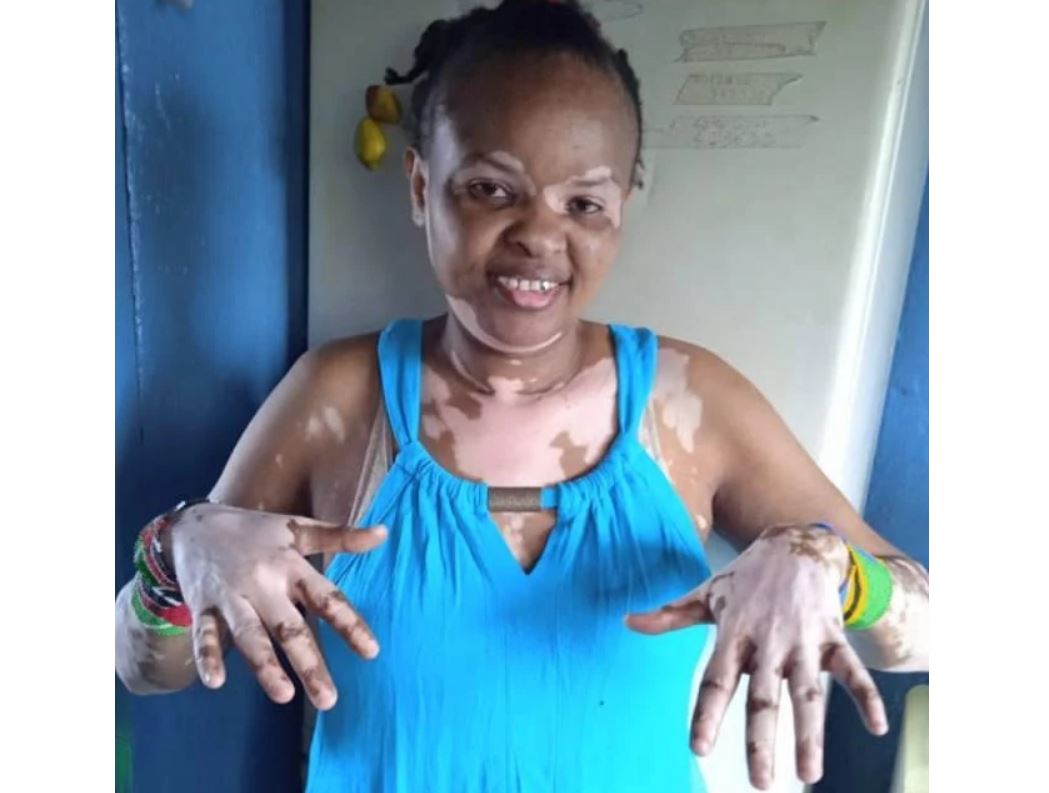 Ex Machachari actress Clara Wamaitha popularly known as Cindy 'Mama Stella', has shared her battle with vitiligo, a condition in which pigment is lost from areas of the skin, causing whitish patches, often with no clear cause.
Opening up in a recent YouTube interview with Hiram Maina, Cindy admitted that she first noticed a small patch on her skin while still acting on Machachari but ignored it, a move she says she regrets greatly.
"Before the show ended, I spotted some slight colouring on my hand. I wasn't keen on my skin, but later on, I came to regret it," she said.
The talented actress revealed that her condition pushed her into depression as she could no longer land acting gigs, therefore unable to afford proper medical care. Cindy's daughter, however, chipped in and made sure her mother got the care she needed at the time of her diagnosis.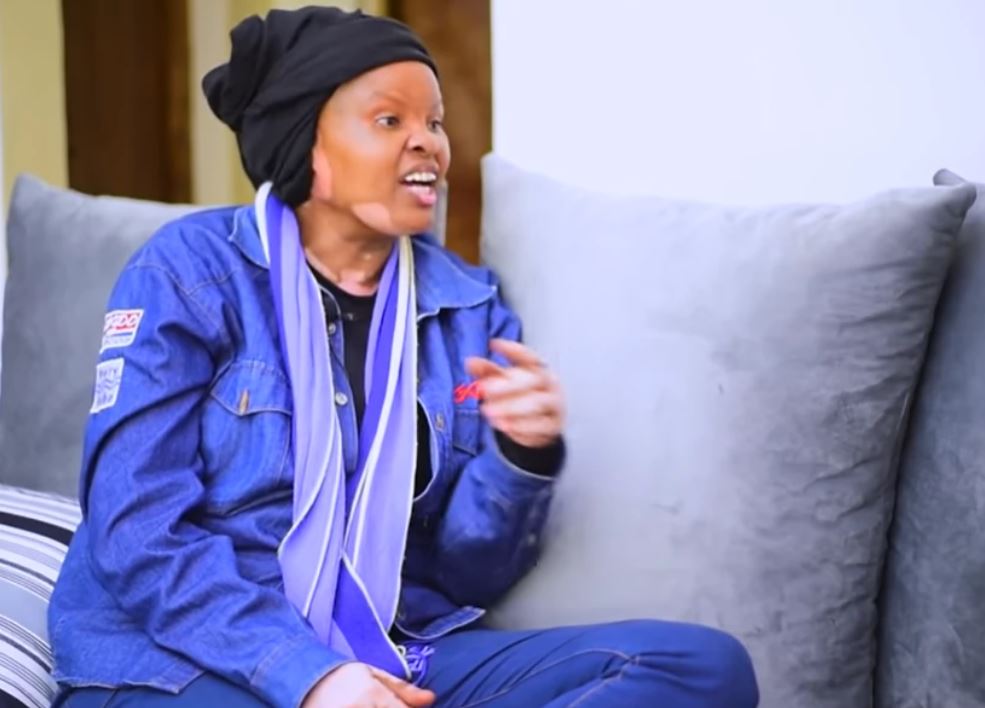 "I have gone to all the hospitals and spent a lot. My daughter funded that. I'm not going to lie this journey has been hard. At some point I got depressed and accepting my condition was the most difficult part. Remember I'm an artist, so the moment your skin changes, there are people who won't want to work with you," she continued.
Financial assistance
Owing to her condition and inability to land a job coupled with the challenging economic times brought about by the Covid-19 pandemic, Cindy pleaded with Kenyan well-wishers to help her raise Sh150,000 for her medical expenses and upkeep.
"To directors and producers out there, I look like this now, but soon I will be back to my old self. My character remains unchanged. If you want a strong character and scenes to be acted out perfectly, I'm still your girl I will deliver. Aside from that, I am still in need of money to buy medicine. I have heard that there are doctors that specialize in vitiligo also; if there is anyone watching this and are aware of a doctor that can help me, I don't mind them holding my hand and supporting me.
"I would really like to get back on track. So far, thanks to my family and especially my daughter, I got my self-esteem back. I really got depressed because of my condition. I have been thinking of venturing into the shoes business. Getting a stall with the first shoe stock, I think will cost roughly Sh150,000. If you help me with that, you will never hear me ask for money ever again. Even though my daughter helps me where she can, as parents, we feel bad seeing them struggle to cater for our needs, yet we are the ones supposed to be taking care of them," she said.