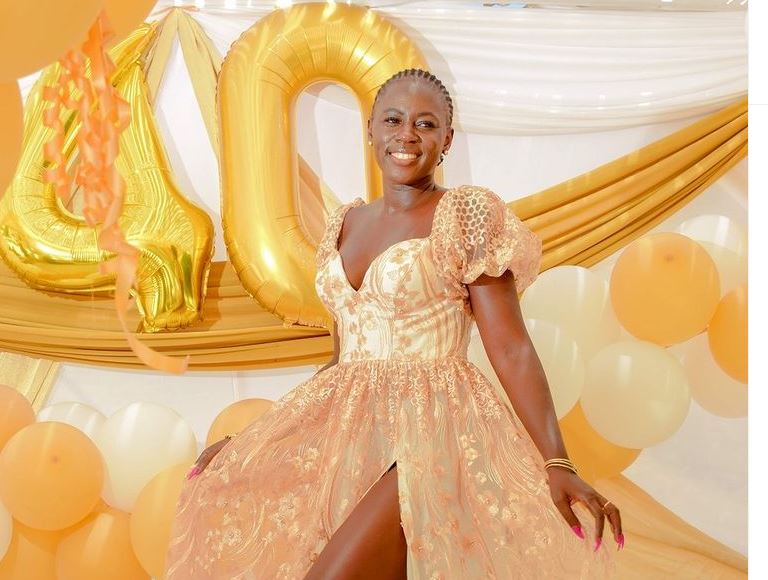 Akothee's second-born daughter Aggrey Dion Okello, popularly known as Rue Baby, has penned down a sweet note to her flamboyant mother as she turns a year old. Taking to social media, the 22-year-old expressed her love to her mother and wished her long life and blessings in her new year.
Rue baby further affirmed her love and affection towards her mother whom they share a very close and special bond.
"Happy birthday to my best friend. SIBUOR MADHAKO. I love you mama. As you turn a year older may it come with blessings upon blessings. Have a blast my love," she wrote. 
Akothee's firstborn daughter Vesha Okello also expressed gratitude for the bond that she shares with her mother.
Referring to her as 'my rock,' Vesha added that her mother had been a huge blessing in her life. The recent graduate wished her mother a longer life and also reaffirmed her love and affection.
"Happy birthday my rock akotheekenya. I love you so much as you turn older today I just want you to know that you are a true blessing. Happy birthday my love," wrote Vesha.
Not to be left behind, Akothee's third-born daughter Fancy Makadia joined the bandwagon to wish their mother the very best as she turned 40. In her message, Fancy admitted that Akothee is her whole world.
"To the world you may be one person, but to me you are the whole world. @akotheekenya Mom, only you can do everything and still look great every day! Know what that makes you? A SUPERMOM happy birthday best friend @akotheekenya," wrote Fancy.
Akothee has shared a very close relationship with her five children, especially her daughters. A while back, netizens were shocked when it came to light how Akothee interacts with her daughters.
Many critics opined that she should draw a line on how she relates with her daughters as the mother and not their elder sister. However, during an interview, Rue baby explained that they are not disrespectful when calling their mother, a b***h.
She revealed that it's quite normal for her and her siblings to call Akothee all sorts of names, thanks to the deep love and bond they all share.
"It's not an abuse eti tunamtusi, I would say we have the best relationship with our mom, my mom is our best friend. Actually, ukatupata tumekaa tunazungumza unaeza dhani ni madada wanne, so us calling her b***h it's not a big deal so watu kwa mtandao wanafaa wawache kuchukua nikama tunatusi mama yetu," she said.