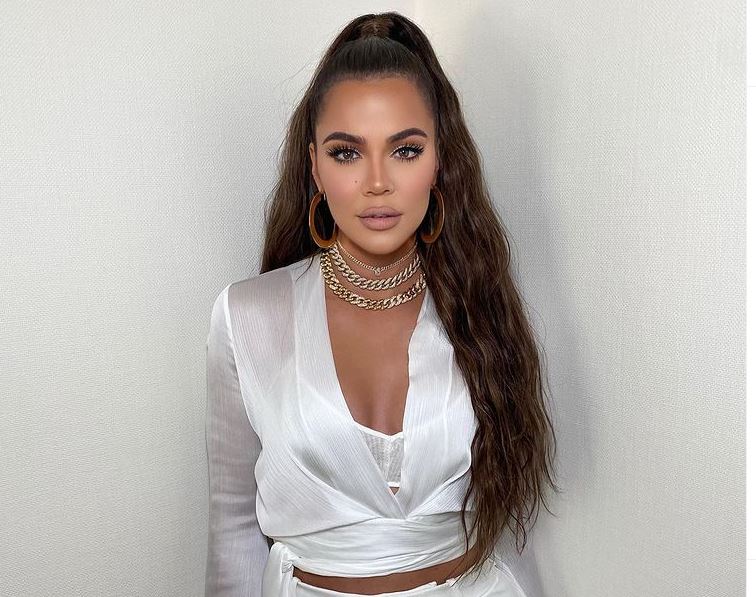 Over the years, Khloe Kardashian has been open about her body image struggles and the scrutiny she faces as people in the world try to compare her with her sisters. Being referred to as the 'ugly and the fat' sister, are some of the comments that the reality TV star has had to deal with.
The mother of one and Good American founder found herself making headlines for the better part of yesterday after an unedited photo of herself in a bikini leaked on social media, causing a stir.
Efforts are still underway to try and get the photo removed from social media.
In response to her leaked images, the 36-year-old went live on her Instagram and candidly opened up about her body struggles while sharing unedited photos and videos of herself.
We all know that the Kardashian and Jenner sisters always have each other's back. It comes as no surprise that her billionaire sister Kim Kardashian and Kendall Jenner were some of the first people to show moral support for Khloe. Her sister Kylie also showed her love by writing, "I love you" in the comment section.
"Hey guys, this is me and my body unretouched and unfiltered. The photo that was posted this week was beautiful. But as someone who has struggled with body image her whole life, when someone takes a photo of you that isn't flattering in bad lighting or doesn't capture your body the way it is after working hard to get it to this point and then shares it to the world, you should have every right to ask for it not to be shared, no matter who you are", she stated.
"In truth, the pressure, constant ridicule and judgment my entire life to be perfect and to meet other standards of how I should look has been too much to bear."
"You never quite get used to being judged and pulled apart and told how unattractive one is, but I will say if you hear anything enough, then you will start believing it," she added, "that is how I have been conditioned to feel, that I am not beautiful enough just being me."
Former Good Morning Britain host Piers Morgan has weighed in on the matter, stating that there was no need to make a fuss over an unedited photo posted on Instagram. Piers, known for not mincing his words, tore into the Kardashians, adding that they have mastered the art of creating illusions of themselves on how they present themselves on social media.
"My body, my image and how I want to share is my choice. It's not for anyone to decide or judge what is acceptable anymore," said Khloe.