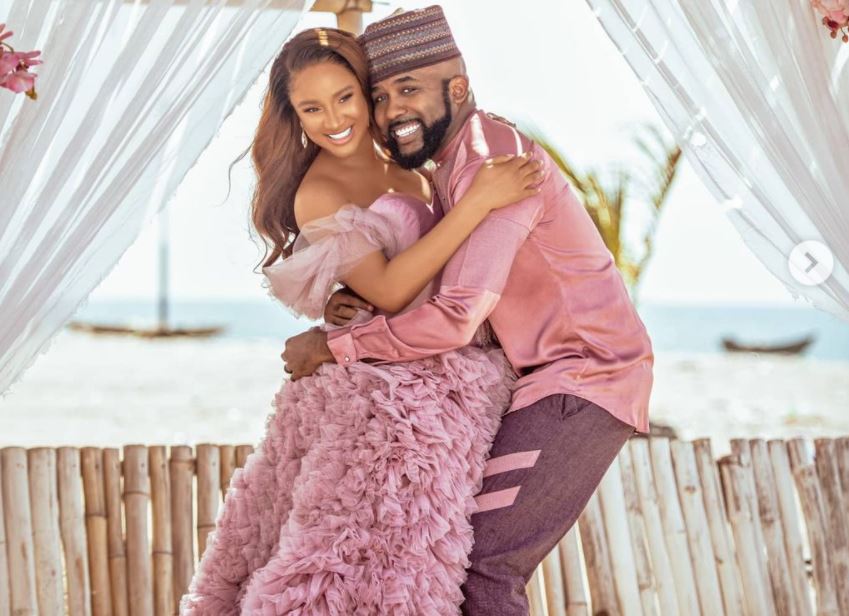 Nigerian celebrity couple Banky W and Adesua Etomi have recounted a heartbreaking experience after losing their twins to miscarriage. In a Waterbrook series episode, the lovebirds told their struggles trying to have a baby, how they opted for IVF In vitro fertilization (IVF), had a miscarriage, and the eventual arrival of Zaiah Wellington, their baby boy.
"We got pregnant with twins, and we had gone for the scan; we had seen the heartbeat. At this point, very few people knew when this happened; every report you have heard is a lie because nobody knew when it happened," Adesua said.
Narrating the experience, Adesua explained that the doctors could not find a heartbeat during a routine check-up. This was a little scary for the first-time parents.
"So, we saw the heartbeat; everything was okay, then during a routine check-up, we went back to the hospital to have a scan… and I asked the doctor what is wrong, and she was like, Adesua, I'm looking for the heartbeat," she said.
Confused by the news, Adesua explained that she could not believe what the doctor said as she had longed to be a mother.
"And I said for two of them, and she said yes. And I'm actually not going to lie, I started laughing because it didn't make any sense to me. I was just like what do you mean you can't find the heartbeat of both?" she added.
When doctors confirmed that the two heartbeats were missing, Adesua rushed back home. She didn't find her husband. The devastating news broke her to the core.
"And she said yeah, and so I went home. Banky wasn't home at the time. And I remembered being in our living room. I literarily collapsed on the floor, and I wailed. I'm sharing this because so many women go through this, but nobody talks about it because it is almost a thing of shame for whatever reason, and I don't know why," she added.
On his part, Banky W gave a graphic description of the challenges that came and how the couple overcame them together.
"The day we cried together was the day of the evacuation (the removal of the dead embryo), and we went to the hospital and did the procedure. Adesua is one of the strongest people that I know, but I had never seen her so frail and in so much pain, emotional and physical," he said.