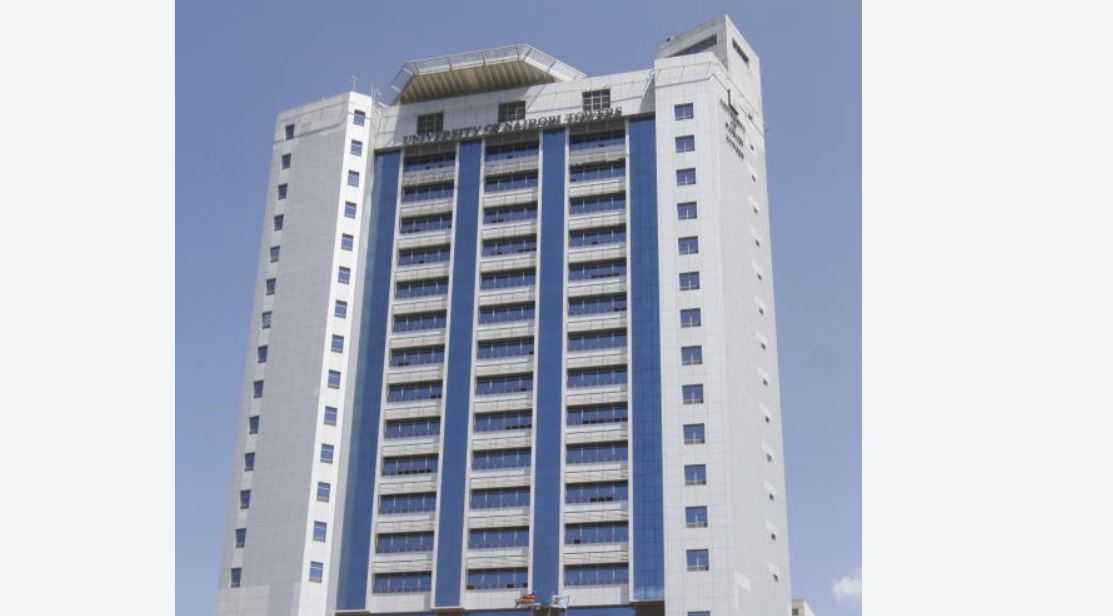 Kenyan universities that attract foreign students have been revealed in a new report that also exposes the competitiveness of the institutions of higher learning.
It is emerging that the reputation and global ranking of the universities, the cost of programmes they teach, quality of education and ease of accessing accommodation are some of the factors that attract foreign students.
Location of the university, type and duration of the courses offered, clearly defined academic calendar, cost of living and availability of international students' support desk in the respective universities also influence foreigners' choices.
The details are contained in a report by CPS Research International that will be launched today. CPS Research International is a market and social research company registered in Kenya, and which has cut a niche for specialised research in Africa.
"International students preferred some universities to others because of high quality of education, affordability aspects, high global ranking, great culture, holistic education, good placement and internship offers," reads the report.
Overall, the state of national security, immigration rules, culture of the country and ease of getting employed influence students' choice to study in Kenya.
The University of Nairobi has the highest number of foreigners, with nearly 1,300 international students enrolled.
United States International University (USIU) is second with 1,100 students, Strathmore University third with 660 while Mount Kenya University (MKU) is fourth with 560 such learners.
Kenyatta University closes the top five universities with international appeal with 472 students enrolled.
Moi University is sixth with 322, Jomo Kenyatta University of Agriculture and Technology (JKUAT) with 300, Catholic University of Eastern Africa (CUEA) is eighth with 255 while Egerton University is at position nine with 130 foreign learners.
Maseno University is tenth with 119 students.
Overall, there are 6,202 foreign students in universities.
The study that was conducted between January and February targeted international university students and administrators in 71 institutions.
Ugandans constitute the highest number of foreign students in the mentioned institutions, according to the study. The next big groups come from South Sudan, Tanzania, Somalia and Nigeria in that order.
The others are spread across Burundi, the Democratic Republic of Congo, Rwanda, Malawi and Zimbabwe.
"Most of them are young adults in the age bracket of 18-24 years at 54.1 per cent, and undertaking undergraduate courses," reads the report.
The majority of these students study business and economics, engineering, medical studies, teacher training and education, natural science and ICT.
Law and other social and behavioural sciences, humanities, media and journalism are some of the other courses of study.
The findings are expected to shape how the universities will position themselves in the globally competitive education field.
With a projected increase in international student numbers to 8 million by 2025, according to the Organisation for Economic Cooperation and Development, the value of attracting international students to host economies remains high.
Five best choices
According to the statistics, University of Nairobi, Kenyatta University, Moi University, JKUAT and Egerton University are the top five best choices for international students.
In the private universities category, the foreigners prefer USIU, Strathmore University, Mount Kenya University, Catholic University of Eastern Africa and Management University of Africa.
In terms of satisfaction, the students enrolled in Strathmore were the happiest at 65.05 per cent followed by those in the University of Nairobi at 63.05 per cent. Students at Kenyatta University were third most satisfied (62.05 per cent), followed by Aga Khan University at 57.05 per cent.
MKU was ranked fourth at 57.05 per cent, followed by USIU at 54.05 per cent, JKUAT (51.85 per cent), Egerton University (50.35 per cent), Africa Nazarene University (50.05 per cent) and Moi University (44.05 per cent).