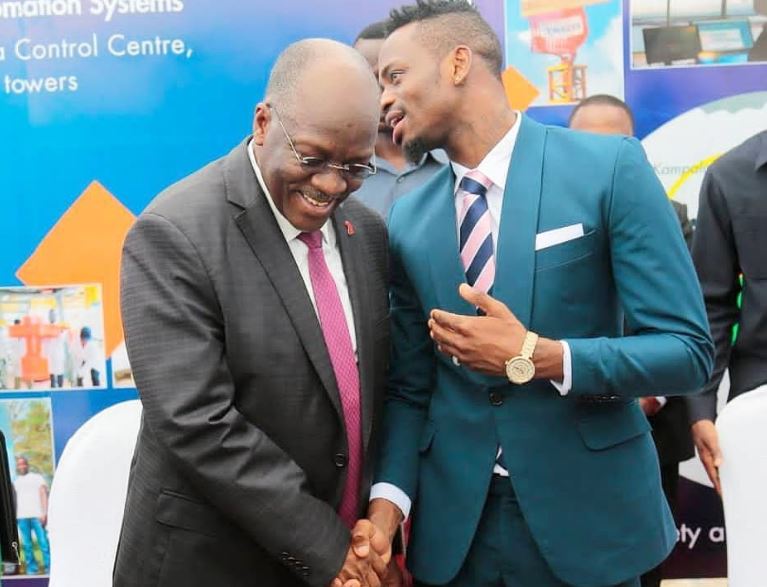 Bongo Flava star Diamond Platnumz has revealed that the late Tanzanian President, John Pombe Magufuli reached out to him when news of the singer downing his father hit the airwaves.
Speaking to the press outside Uhuru Stadium in Tanzania, where he had gone to pay his last respects, Diamond described Magufuli as a kind individual who lowered his standards to match ordinary citizens and interact with them at a personal level.
The Baba Lao singer recalled when the late disciplinarian contacted him to enquire about his biological father's drama, something he says is unusual with other leaders in his position.
"His kindness was felt by so many people in the community, me included. He used to call to just talk, and we'd have long conversations like one would talk to their parent. When news about my biological dad started doing rounds on social media, he called to ask what was going on and encourage me. So he is someone we will miss because of so many things.
"He used to work very hard to ensure his countrymen got the best. Not only that, he set aside some time to have personal interactions with Tanzanians. Not many presidential figures do that, so we are grateful to have had him," said Diamond.
Weighing in on Tanzania's future, the Wasafi Classic Baby CEO advised Tanzanians to aim at continuing Magufuli's legacy for a better country. Diamond discouraged his fellow nationals from having negative mindsets that will pull behind the country's development.
"The biggest thing now is to continue the legacy he had started and often spoke about. Also, it is important to encourage the youth and Tanzanian's at larger that everything is possible when they believe. Let's do away with that old mindset that we can't make it, we can because look at how he led us, and we were able to do extraordinary things as a country.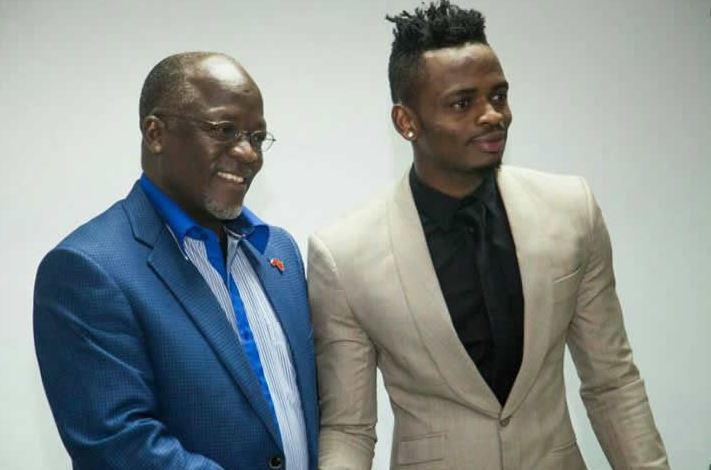 "Magufuli often referred to Tanzania as a rich country. He didn't mean we have a lot of money in our pockets but rather that we are blessed with numerous resources that if we make use of properly, we will develop our country further," he said.
Female president
Showing his support for the newly sworn-in first female Tanzanian President Samia Suluhu Hassan, Diamond assured that the country was in the safest hands because of Samia's close interaction with the late Magufuli and impeccable leadership skills.
"I personally support Mama Samia, and I believe her prowess is why she began the vice President. She was privileged to work hand in hand with the late president Dkt. John Pombe Magufuli. She is surrounded by other capable leaders and I don't doubt her. I have been raised by a single mother and because of this I am certain that the country is in safe hands but most importantly let's keep her in prayers."
The late Magufuli died on Wednesday, March 17, 20202, at Mzena hospital in Dar es Salaam where he was getting treatment for a heart illness he had been battling with.