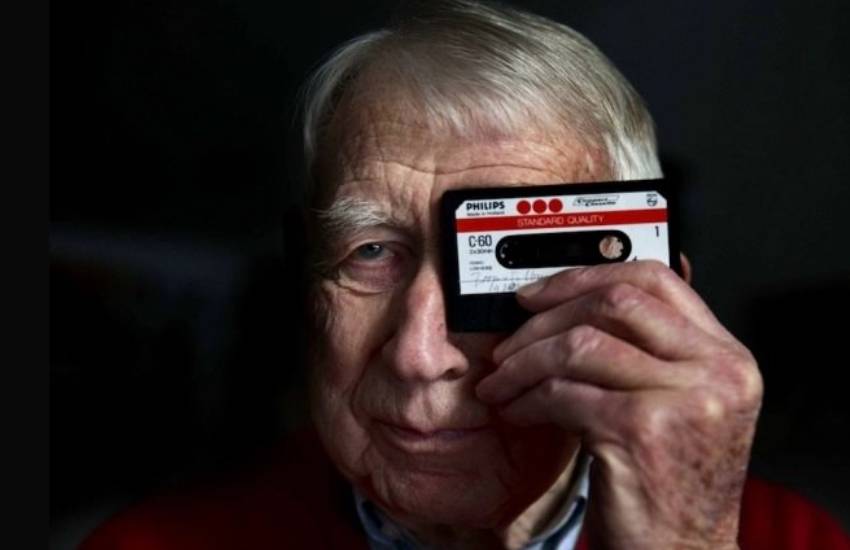 If you are a centennial, the mention of vinyl record, cassette and the Walkman might not ring a bell. Just like pagers and faxes.
But back in the 80s and 90s, cassettes were in vogue just as YouTube and other streaming services are now. There were no audio streaming services like Mdundo, Spotify, Boomplay, Audiomack or Apple Music to get your favourite playlist. The cassette did all the magic.
Read Also: Scientist behind cut-copy-paste computer command dies
Lou Ottens, the Dutch engineer credited with inventing the cassette back in the 60s died on March 6, aged 94. The Philips engineer died in his hometown of Duizel in The Netherlands. The cause of his death has not been reported since his family announced his death on Tuesday. One of his daughters, Arine Ottens, said he passed on at a care centre but did not give details.
With an estimated 100 billion cassettes having been sold worldwide since the invention became a lifestyle after Philips unveiled it at a Berlin radio exhibition in 1963, Otten will be remembered for transforming the way consumers treated music and how musicians used the cassette for fame and fortune.
While record labels as well as individual groups and musicians would record and sell their music to music fans, one could still use blank cassettes to record their favourite songs as they played on radio, making a mix – on the magnetic tape – of what would literary make their playlist.
Others used blank cassettes to record themselves as they conversed or sang, recorded telephone messages and other moments. "I have tonnes and tonnes of my music collection in cassette tapes that I purchased back in the 80s and 90s," says Oscar Kasyima, 50, an avid music lover.
Then, he says, popular music distribution outlets in Nairobi would retail a recorded music cassette at Sh200 for international artistes and about Sh30 for every blank cassette. Music distribution stores in Nairobi that stocked music cassettes include the Kasanga Music Shop, Torome Music Shop and Asanand Music Shop, the music distribution and equipment store. And even as Ottens takes a bow and new innovations eclipse the cassette, his great invention seems to be fighting to stay afloat.
Read Also: Virgin record label revived as Universal looks to boost indie scene
According to an annual report from music industry research company Buzzangle, cassette sales in the US rose 136 per cent in 2017. According to Nielsen Music, sales of cassettes grew by 23 per cent in 2018 compared with the previous year. And last year, there was a 103 per cent increase in cassette sales in the US.