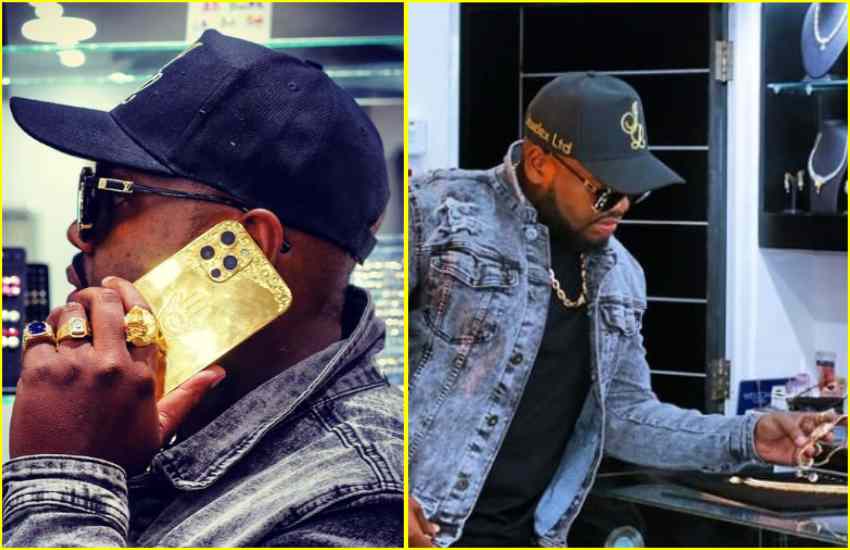 Since disappearing from the scene, many questions have been raised on his whereabouts.
Read Also: Akothee bows to pressure, reveals Nelly Oaks' whereabouts
When our paps caught up with him at Galleria Shopping Mall, it looks like Akothee's former manager Nelly Oaks has been silently living the high life and spoiling himself with lavish goodies.
Oaks often portrayed a less dramatic laid-back persona despite being rumoured to be cosy with the boss lady. However, he seems to have acquired a lavish trend as Pulse caught up with him purchasing flashy chains and rings from the pricey jeweller.
Our investigations revealed that the soft-spoken businessman bought luxurious Rolex pieces, gold rings, necklaces and a golden phone cover, all running into millions of Kenya shillings. The custom jewellery store is known to have a wealthy clientele that includes politicians and lawyers.
Read Also: Akothee's manager distances himself from raunchy bedroom video
"Is this where you shop with Akothee," we posed. He declined to an interview, only responding "Doesn't matter. This is expensive s**t," before speeding off in his German machine. Well, millions worth of bling in just minutes. What a heist of time.